Magic Camp ♦ Youths 8 - 14
Magic has fascinated and entertained people for thousands of years. It's of the most popular hobbies in the world and magicians can be found in every country. The Smoke & Mirrors Magic Theater is pleased to be able to help spread the participation and appreciation of the art of Magic by presenting magic classes for beginners and more advanced performers.
This beginners classes will focus on the basics and the last day the students will perform in the main theater.
Benefits of Learning Magic
Self-Confidence grows with learning
Promotes reading and comprehension
Develops creativity and problem-solving skills
Improves public speaking & presentation skills
The best ice-breaker one can have to make new friends
Mystify and entertain friends and family
Fabulous hobby to keep your mind and body active
Makes students unique among their friends and classmates
The classes will take place at the Smoke & Mirrors Magic Theater and will run from Aug 3rd - Aug 24th (four consecutive Saturday morning) . Class will start at 10.00 AM and will end at 11:30. Each student will receive a Magic Set with a value of $ 30.00. Each student will also receive one ticket to a Family Magic Show worth $15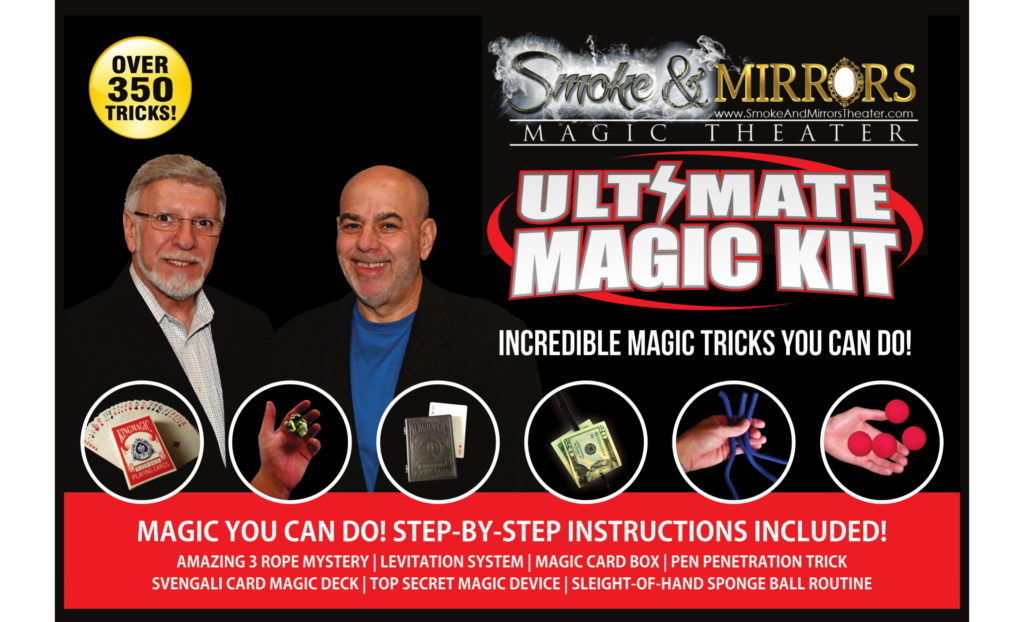 Venue
Smoke & Mirrors Magic Theater
Landmark Business Center
2840 Pine Road
Philadelphia, PA 19006
Contact Us