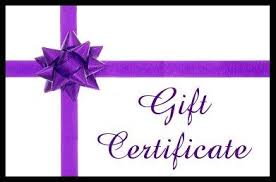 Gift Certificates make wonderful presents. They are available for purchase for any dollar amount and never expire (a Sample Gift Certificate is below). While they can't be purchased online, we are happy to help you in person by calling us at  267.626.1366.
We create the Gift Certificate and send it to you via email. You can then forward to your recipient, or print and mail/give it to them personally. When they call to redeem, there are no extra charges or taxes due. If there is credit left after use, it can even be used at the snack bar or to purchase a magic trick.
You can get a feel for our ticket prices by looking at the upcoming in Theater shows.
Most family shows are $15/$20 per ticket and most evening shows are $25/$35.
Here you can info on Streaming shows you can watch at home.
Please call to purchase or let us know if you have any additional questions.

Give the Gift of Magic      Be Amazed!