Upcoming Shows ............ Be Amazed!
Live in Theater or Stream to Your Home
Online Streaming to any Device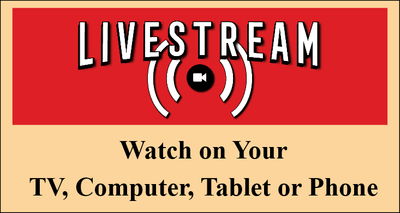 You can watch selected shows from the Smoke & Mirrors Magic Theater whenever you want by using our Video on Demand system
x
5/20/21 @ 8 PM All Ages Show
Support Our Troops! See a FREE Magic Show starring Mervant in Your Living Room!
THIS YEAR IT'S COMING TO YOUR LIVING ROOM!
LIVE - INTERACTIVE - VIRTUAL
WHILE THIS EVENT IS BEING OFFERED TO YOU FREE OF CHARGE, YOUR DONATIONS TO ALL VETS USA IN SUPPORT OF VETERANS ARE GRATEFULLY APPRECIATED.
Click Red Stream button for more info/tickets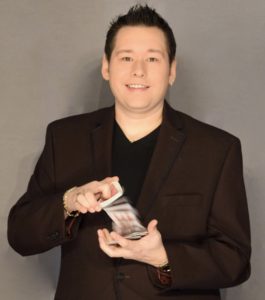 6/18/21 @ 8 pm 
Ages 13+ BYOB 21+
6/19/21 @ 1 pm 
All Ages Show
6/19/21 @ 7 pm 
Ages 13+ BYOB 21+
Matt is the proud recipient of the prestigious "Lance Burton Award" presented in Las Vegas, NV as well as the "International Brotherhood of Magicians Stage Champion Award" presented in Kansas City, MO.  He has been featured on NBC and FOX television networks and currently tours the United States as well as Internationally performing at Comedy Clubs, Colleges, Theatres, and Corporate Events.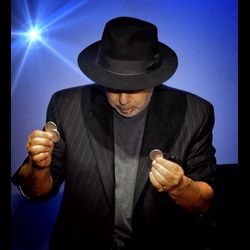 6/25/21 @ 8 pm 
Ages 13+ BYOB 21+
He's on the lam and Wanted for stealing the show. From the mean streets of South Philly, Gino finally quit his criminal ways, and makes an honest dollar by amazing audiences with his killer sleight of hand and razor-sharp wit. You'll die… laughing...
Gino has performed in over 35 countries worldwide, and he's allowed back into most of them. He's thrilled to be back in Philly and working at a classy joint like the Smoke & Mirrors Magic Theater. You won't soon forget your evening with the Sicilian Sorcerer. Yougotaproblemwitdat?
x


KEEP UP-TO-DATE WITH THE SMOKE & MIRRORS MAGIC THEATER!