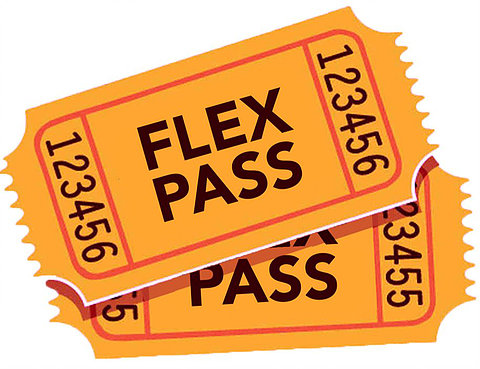 For people who plan to come to the Theater more than once a year, the 12 Ticket Flex Pass will save you money! You can use the tickets yourself, or give them to anyone you choose.
Flex Pass tickets NEVER EXPIRE!

Click the links below to purchase your 12 Ticket Flex Pass.
First Two Rows   $35 Tickets        20% Discount   
===========================================
Second Two Rows   $25 Tickets   20% Discount
Please call the theater if you have any questions about buying or using a Flex Pass  267.626.1366