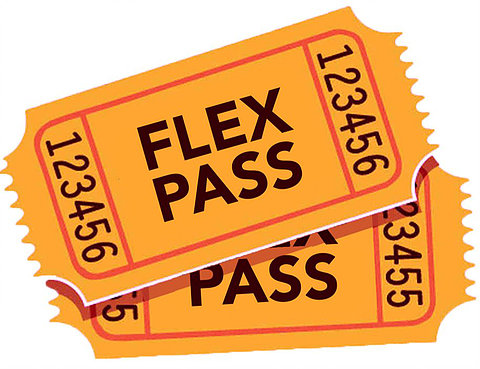 For frequent theater goers, our 12 Ticket Flex Pass will save you money!
You can go to 12 shows once, 6 shows with two tickets, or use them all for your group at one show. You can use the tickets yourself, or give them to anyone you choose.
Flex Pass tickets NEVER EXPIRE!

Using a flex pass
click Order Now on an event

select a date and time (if applicable)

click one or more squares to select seat(s)

select a ticket type for each seat (if applicable)

click Add To Cart

for eligible credits,

click Apply under each selection

sign in or create an account

click Checkout
Please call the theater if you have any questions about buying or using a Flex Pass          267.626.1366