We present acts that have appeared on these networks

KEEP UP-TO-DATE WITH THE SMOKE & MIRRORS MAGIC THEATER!
ABOUT THE
SMOKE & MIRRORS MAGIC THEATER
We guarantee you'll BE AMAZED!
Magic is different from any other of the performing arts. Why? Because it has to be seen live! If you watch magic on TV or a screen, you may feel as though the camera may have cut something out. What did you miss that you might have seen if you were there?
At the Smoke & Mirrors Magic Theater, you experience the magic live and in person. Many theaters have less than perfect seating, so we custom built our theater so every person can see perfectly. Over and over again, our audiences have commented that "there's not a bad seat in the house." Come see for yourself why we have hundreds of five star reviews! 
The calendar of our magic events is here
In our intimate, 60-seat theater, each magic performance is unique and memorable. Most people have never seen this type of magic – up close and personal. And all our evening shows are BYOB for adults 21+, beginning ninety minutes before the show.
In addition to our main theater, our second theater, The Little Theater, doubles as our lounge and banquet room. That means we have a wonderful space for private parties and events.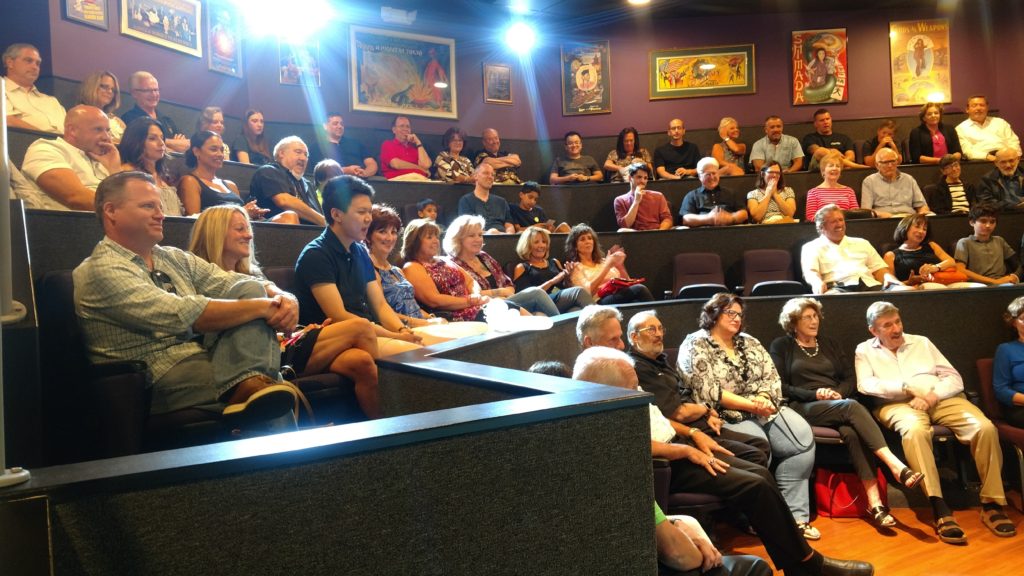 We love magic so much we teach the art of magic – offering classes for adults and children. Call or email us if you're interested
The Smoke & Mirrors Magic Theater is a nationally known venue, and the best sleight of hand magicians want to perform here. This means we're always bringing you the very best performers from around the world. A different show each week.
Can't make it to the theater? We can send our incredible entertainers to you! We host magic events outside the theater, at your location. Learn more about booking magic here.
At our theater, or at your next event, we delight in sharing the best magic performers and guarantee you'll be AMAZED!
Visit Us
Smoke & Mirrors Magic Theater
2840 Pine Road
Landmark Business Center
Philadelphia, PA 19006