A fun and amazing show of magic and comedy geared to audiences of all ages. Featuring a number of favorite performers like; Mike Miller, Danny Archer, Ari Paul, Tommy McDonnell, and many more. All shows in the one of a kind venue of the Smoke & Mirrors Magic Theater.
Jan 27th show features Danny Archer and Mystique.
All shows at 2 PM.
Gino's act is part stand-up… part stick- em up.
Gino's on the lam and Wanted for stealing the show! Raised on the mean streets of South Philly, Gino gave up his criminal ways, and now makes an honest dollar by thrilling audiences with his polished sleight of hand and his razor sharp wit.
You'll die… laughing.
Look for one of Gino's upcoming shows… before he starts looking for you!
January 19th & 20th / 8:00PM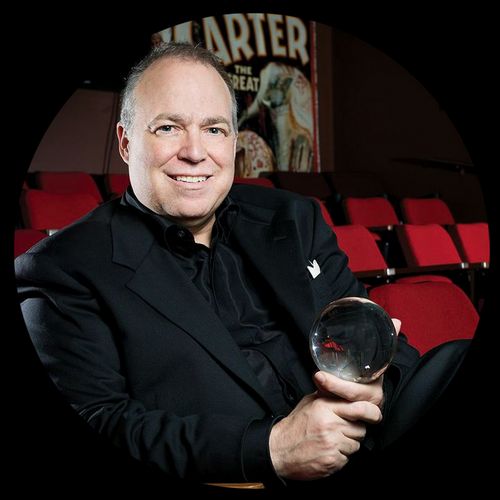 The Stetson Experience is intelligent, interactive, sophisticated fun.  Along with hundreds of corporate appearances, Jon has performed for three U.S. Presidents, The King of Sweden, The Royal Family of Monaco, and has appeared on several major Television Networks.
With a showman's flair, a comedian's wit, and the capacities of a bona fide Mentalist or thought reader, The Amazing Kreskin has, for six decades, dramatized the unique facets of the human mind…his own. His very name has become an integral part of pop culture throughout the world.
During the past fifty years Kreskin has had a television series, his own board game by Milton Bradley, twenty published books, and a major motion picture inspired by his work.
At 82 years of age, Kreskin shows no signs of slowing down. He continues to Perform his legendary live shows in front of packed audiences around the World, playing over 200+ dates yearly.
Who is he?
Chris Capehart is an accomplished master magician. He is respected throughout the world by his peers, applauded for his skills by the most famous of magicians and sought after for repeat performances by clients. His show is full of great magic, loaded with laughs and is suitable for any type of audience.
A seasoned magician with over 25 years performing experience, Will Fern is known around the country for his diverse magical career.  From close-up magic performed at all manner of private and corporate affairs, to team building workshops, trade show booth "edutainment", and theater performances…Will is constantly working, at over 250 shows per year.
Fred's Magic World is an extraordinary performance filled with mirth, magic and comical mayhem. This is not your typical magic show. Fred's Magic World features magic and comedy acts including a Houdini-like straitjacket escape, psychic sisters, a baffling memory exhibition, dexterous displays of sleight of hand, comedy improv (like Who's Line is it Anyway), and more!
"The hardest-working man in comedy" (Time Out NY) and "one of the most unique acts you'll ever see" (am New York), Harrison is one of Comedy Central's "Comics to Watch" and winner of the Andy Kaufman Award.  
On television, Harrison has been featured on America's Got Talent, Last Comic Standing, AXS.TV's Gotham Comedy Live, and National Geographic Channel's Brain Games.  Photo Credit Mike Maione
Professional magician, consultant and inspirer, Francis Menotti has been impressing audiences internationally since 2002. His highly innovative, intelligent presentations are sought by prestigious clientele from the sound stages of Hollywood for upcoming ABC prime time show Deception to the Oval Office, performing at both the 2008 and 2012 U.S. Presidential Inaugurations.
He might be based in Philadelphia, but Francis' magic knows no bounds. Whether working full time with leading actor Jack Cutmore-Scott on Deception, performing for the US Commander in Chief, inspiring business people, or encouraging his peers, Francis Menotti is "The future of magic!" (Teller)
"Very clever stuff." Steve Martin
"Wonderful!" George R.R. Martin (Game of Thrones)
A Hanky and a T-T-T-Top Hat  (A Different Kind of Magic Show)
Created & Performed by Bobby Torkova     Directed by Gene Santarelli
A Hanky and a T-T-T-Top Hat is an autobiographical solo show about a little boy who stutters, explores his relationship with his father, and dreams of becoming a magician. While this is not your traditional magic show, Bobby Torkova's unique and personal approach features magic performances to help illustrate the story.
Be the First to Learn about New Shows and Events
by joining our mailing list