General Information
Please check age limits on shows when buying tickets.

Our venue is 100% ADA compliant.

The theater is available for rental for corporate and other private events.

We seat 60 people in our Lounge.

You can have a private event using your caterer... Dinner and a Show!

We can send our performers to your event/location.

Season Passes/Gift Certificates Available
Guests at our Evening Shows may use our lounge for BYOB,


beginning 90 minutes before and ending 5 minutes before Showtime.

We do not sell food (except for candy and water).

Please arrive at least 15 minutes before Showtime.

Theater doors are locked 15 minutes after the show begins.

Performers Are Subject to Change.

All ticket sales are final.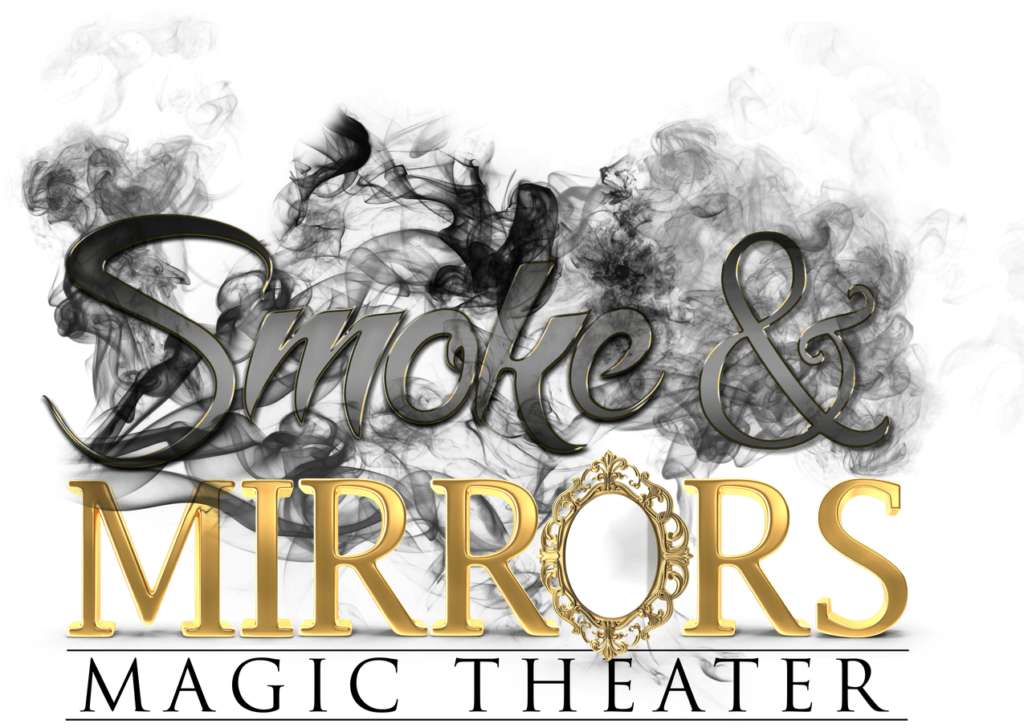 A laugh filled and amazing show of magic and comedy geared to audiences of all ages. Featuring a number of Philly's favorite family entertainers like; Mike Miller, Danny Archer, Mike Bonacci, Ari Paul, Mystique, and many more. All shows in the one of a kind venue of the Smoke & Mirrors Magic Theater. Show runs for approx. 60-70 minutes.
Nov/Dec shows feature; Mike Bonacci, Mystique, Chris Capehart & Danny Archer
Dec -          7, 14, 21, 28    @ 1.00 PM
Jan  -               11, 18, 25   @ 1.00 PM
Feb -      1, 8, 15, 22, 29   @ 1.00 PM
Mar -          7, 14, 21, 28    @ 1.00 PM
Gino's act is part stand-up… part stick- em up!
He's on the lam and Wanted for stealing the show. From the mean streets of South Philly, Gino finally quit his criminal ways, and makes an honest dollar by amazing audiences with his killer sleight of hand and razor sharp wit. You'll die… laughing...
Gino has performed in over 35 countries worldwide, and he's allowed back into most of them. He's thrilled to be back in Philly and working at a classy joint like the Smoke & Mirrors Magic Theater. You won't soon forget your evening with the Sicilian Sorcerer. Yougotaproblemwitdat?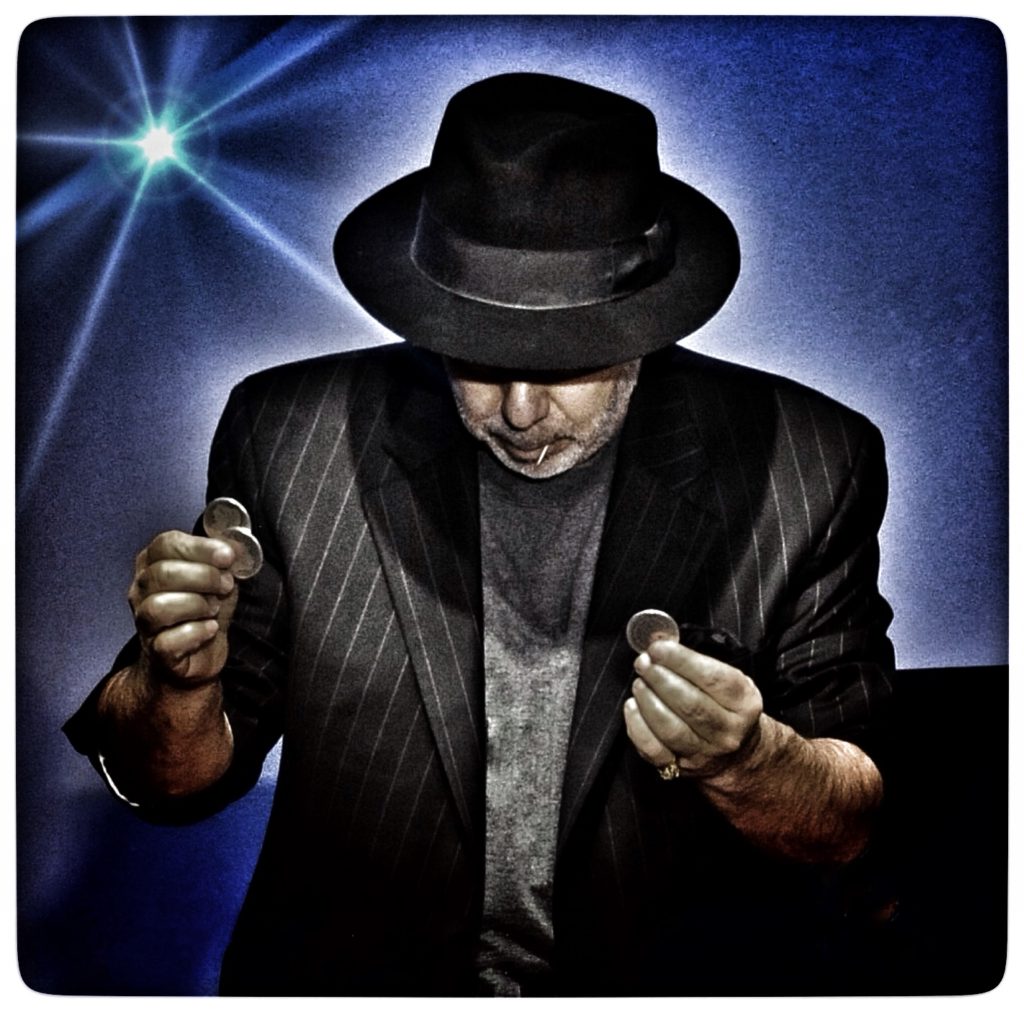 January 31        8:00 PM
March   13        8:00 PM
March   14        8:00 PM

All shows ages 13+   BYOB Ages 21 +
Ben was hailed as, "Mad cool bro!" by actor Jayden Smith; Called "AMAZING!…" By Martha Stewart, and was even the personal magic instructor to teenage Nobel Prize Winner Malala Yousafzai.
When Ben isn't performing around the world, he can regularly be seen performing in his hometown of Manhattan. Currently Ben is one of the stars of the Off-Broadway show Monday Night Magic and can also regularly be seen onstage in Times Square.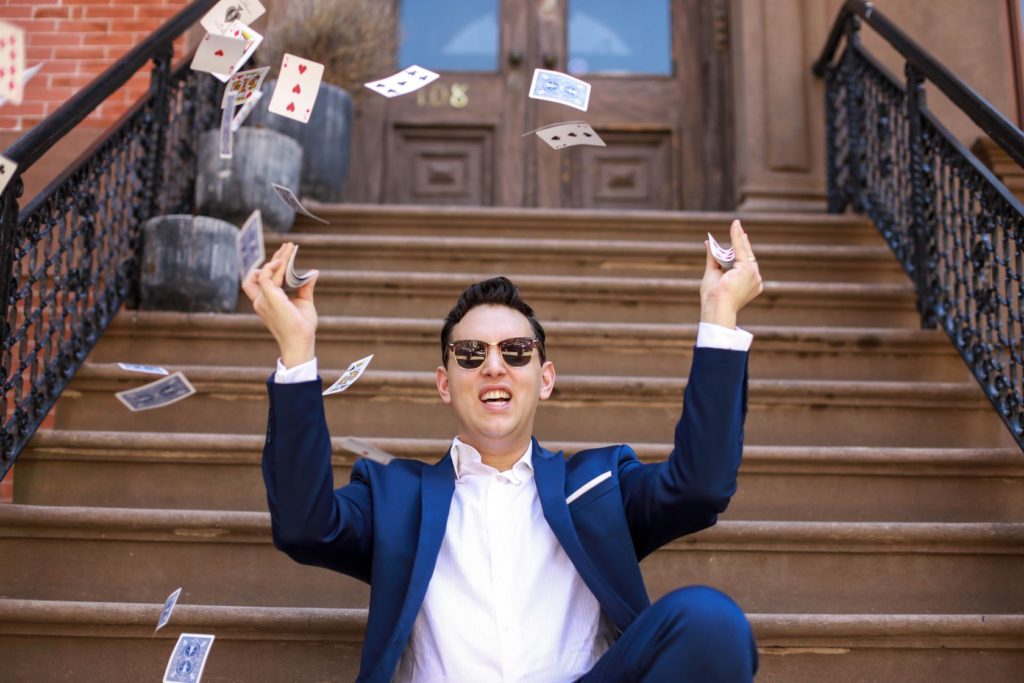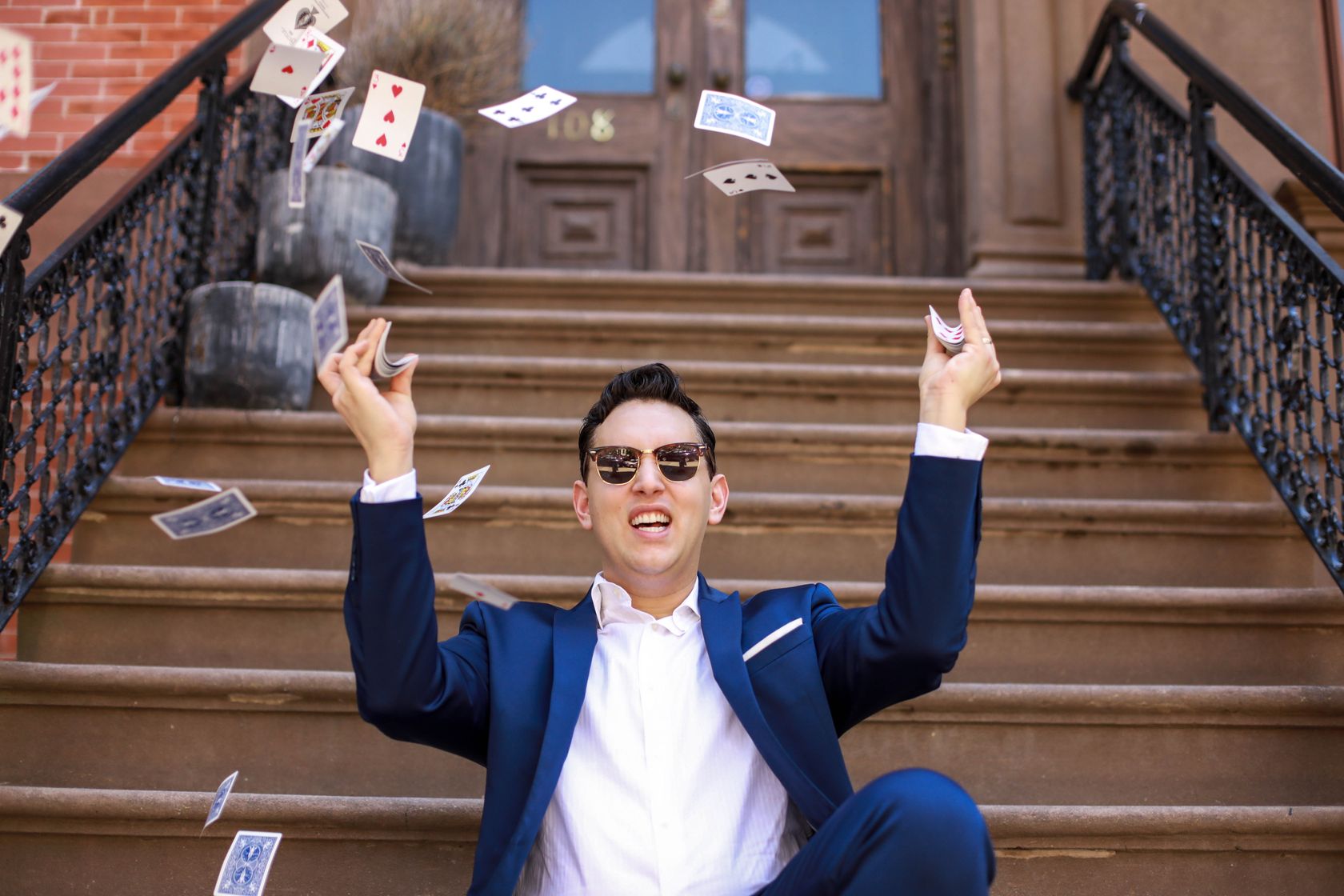 December 7th @ 6:00PM
Ages 13+ BYOB 21+

December 7th @ 9:00PM
Ages 13+ BYOB 21+

Outside of New York, Ben has made quite a name for himself representing the next generation of comedy magic. His modern day approach focuses on audience interaction and purely impossible magic that creates one once in a lifetime moment after another. Ben has been a hit at resorts, casinos, colleges, festivals, and his long list of corporate clients includes AT&T, Shake Shack, Merrill Lynch, and Listerine. He has been seen on Comedy Central, Nickelodeon, Howcast, Netflix, Discovery, Fox Sports, and was featured in the New York Times for his "magical" wedding. He's also performed many shows at the world famous Hollywood Magic Castle. Through disarming charm, mischievous antics, pick pocketing, sleight of hand, and even mind reading; Ben leaves every audience raving about how much fun it is to do the impossible..
Juan Luis Rubiales & Alan
Two of Spain's top magicians combine forces for a one of a kind evening of Magic.
December 13 @ / 8:00PM 
13+   BYOB 21+
December 14 @ / 8:00PM
13+   BYOB 21+
Messages From Your Loved Ones
Spend the evening with spiritually gifted, Bucks County Medium, Danielle Schwartz.
Danielle has studied under world renowned mediums Lisa Williams, John Holland, and Janet Nohavec. She now brings her gifts to the Smoke and Mirrors Theater to provide messages and confirmations from your loved ones. It is through these confirmations that Danielle hopes to assure you that your loved ones are always with you. ***Please note that while everyone may not receive a message, Danielle will make every attempt to bring through as many messages as possible***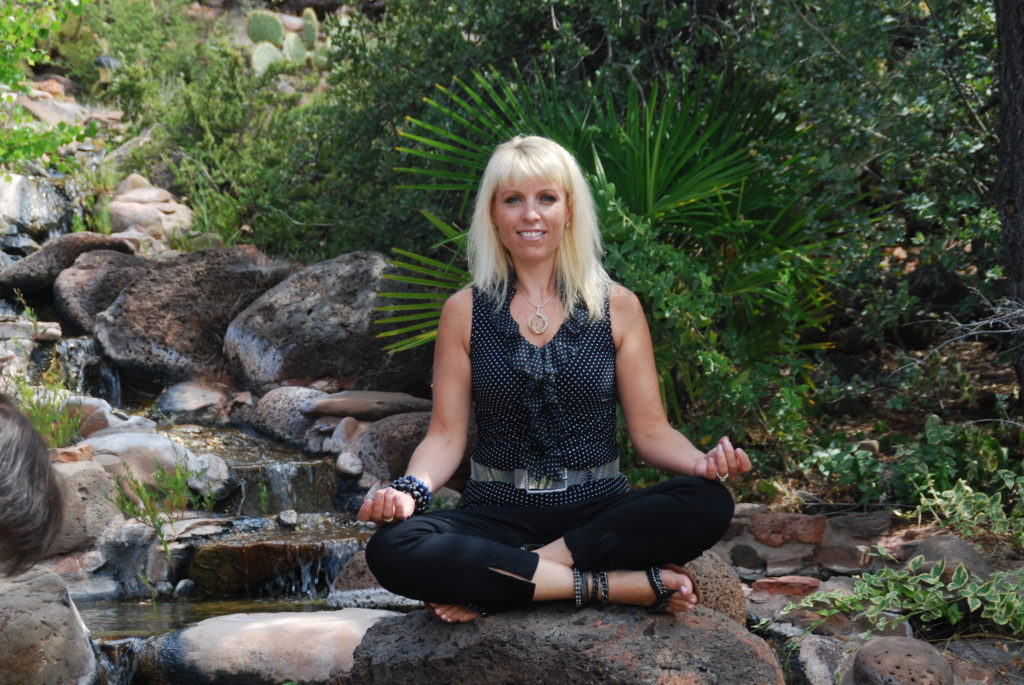 Chris is a regular headliner at "Monday Night Magic", New York City's longest running off Broadway magic show, at The Magic Castle in Hollywood, California, and at the Dicken's Parlour Theater. He has performed in Atlantic City, Las Vegas, New York, Philadelphia, Hollywood, Chicago, Denver, and numerous other cities.
He is one of the few American magicians who has been asked to perform at the Magic Circle in England. Out of ten shows at the Magic Circle, Chris Capehart got eight standing ovations. A feat unheard of in London. He has also performed at The Blackpool Magic Convention, one of the biggest magic conventions in the world. He has performed in over thirteen countries and has worked for three different cruise lines. He has worked for several corporations for fifteen years, and, for some corporations even twenty years! And, last but not least, he has been featured on the cover of the premier magic publication Genii Magazine, December 2008 edition. It took 17 pages to tell his story. Chris Capehart is a magician not to be missed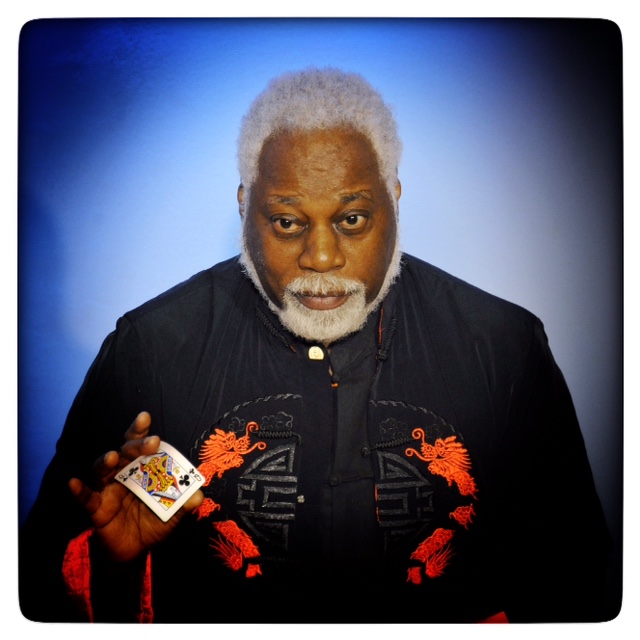 December 21 @ / 6:00PM
Ages13+   BYOB 21+
December 21 @ / 9:00PM
Ages13+    BYOB 21+
At just 19 years old, Jake Schwartz is a member of a small group of young rising stars in the world of magic. Along with his new, "next-generation" magic, Jake's funny and highly engaging personality will have you smiling and laughing while you enjoy some truly unique magic. This show is new, timely, and current, with very entertaining magic that is meant for audiences that are looking for a great experience. This is, the cutting edge of magic.
Dec 28th @ 6.00 PM
Ages 13+  BYOB 21+
Matthew David Stanley, combines Stand-Up Comedy with Mind Blowing Magic for a result that can only be described as Entertaining.
He is the proud recipient of the prestigious "Lance Burton Award" presented in Las Vegas, NV as well as the "International Brotherhood of Magicians Stage Champion Award" presented in Kansas City, MO.  He has been featured on NBC and FOX television networks and currently tours the United States as well as Internationally performing at Comedy Clubs, Colleges, Theatres, and Corporate Events. He has opened for such names as Master Illusionist David Copperfield, Country Music Star Mark Wills, Funny Man Gary Owen, and Tom Wilson a.k.a. "Biff" from the Back to the Future Trilogy. Matthew is a seasoned professional and there is a little bit for everyone in his performances.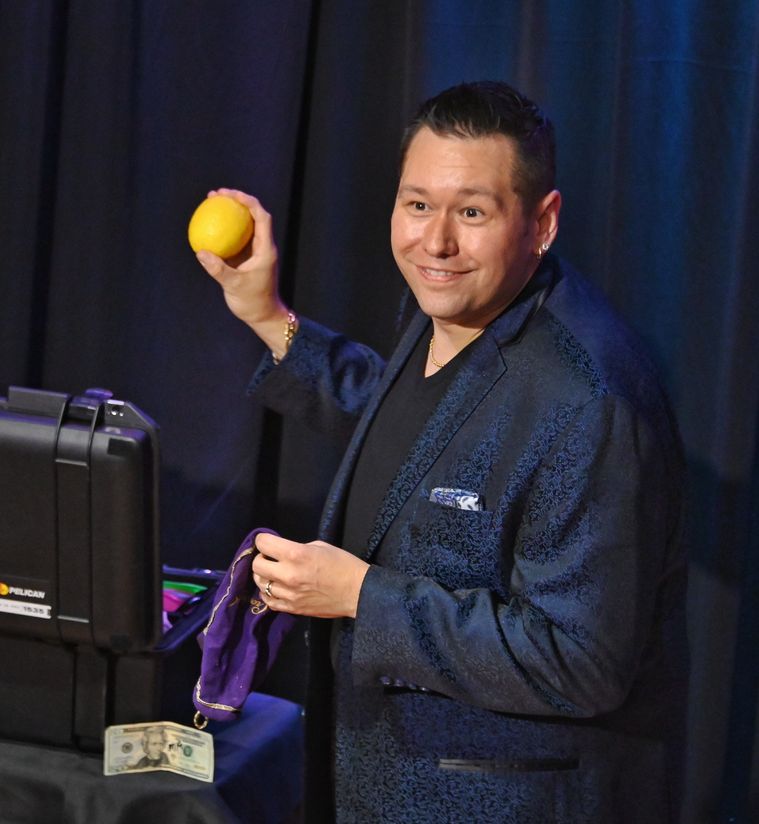 January 3 @ 8.00 PM
January 4 @ 8.00 PM 
Ages 13+   BYOB 21+
From America'a Got Talent!
This incredible duo rocked it on this year's America's Got Talent!, making it all the way to the Quarter Finals!
World renown mentalist Mysterion teams with woman mentalist Steffi Kay creating a two person mind reading experience that is truly breathtaking. Steffi brings back classic style mentalism. With her vintage look you will feel transported to the golden age of magic. Mysterion has appeared on stages around the globe and with hundreds of television and media appearances. Together they showcase their special way of communicating, with a touch of humour and most importantly class. Imagine your thoughts transferred across the room into Steffi's mind with 100 percent accuracy. You think of the name of your favourite film and Mysterion and Steffi are able to divine that movie. Spoons bend with mental powers and drawings are duplicated on the spot. For the highlight, The Sentimentalists are able to correctly identify items in the wallets and bags of their audience. You will laugh and be amazed (and be careful what you think).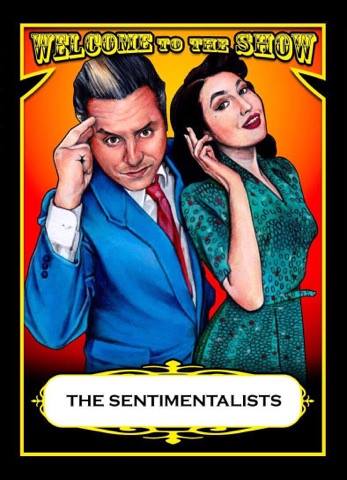 January 10 @ / 8:00PM
Ages13+   BYOB 21+
January 11 @ / 8:00PM
Ages13+    BYOB 21+
Spreading Magic and Love Worldwide
He has performed stage and close-up magic for 25 years, entertaining at private parties, corporate events, and civic and charity functions. He was manager of the magic department of the Wizard of Westport magic shop in Connecticut, and served a stint as the vice president of the International Brotherhood of Magicians.
His show is filled with laughter and jaw dropping magic and you will have an unforgettable time with this smooth sorcerer.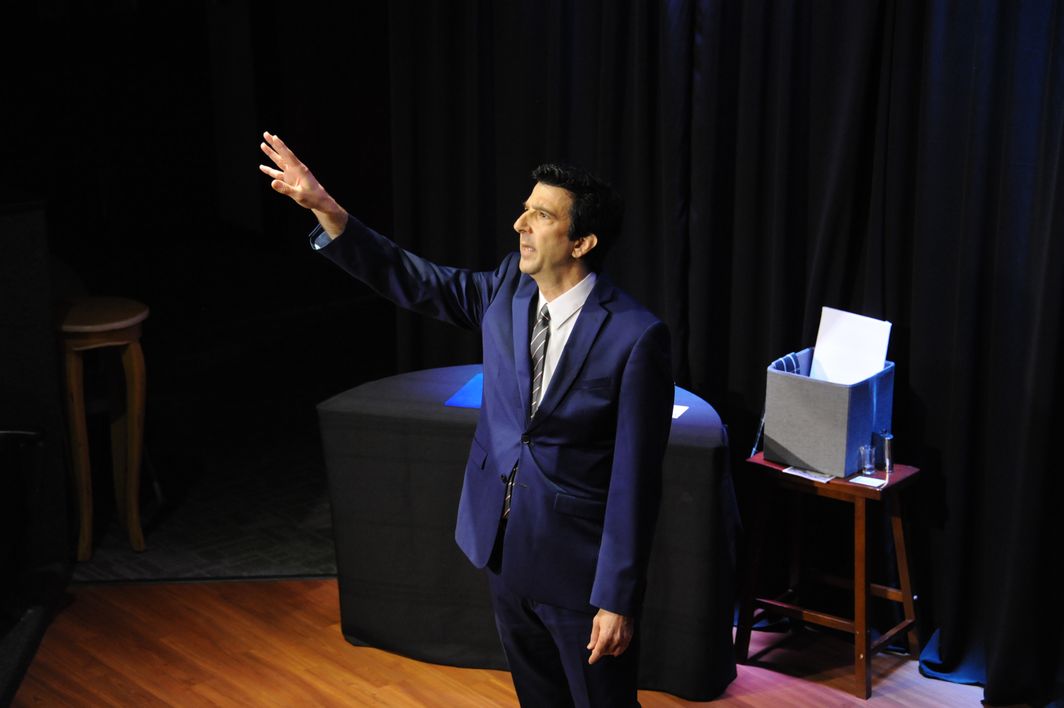 January 18 @ / 6:00PM
Ages13+   BYOB 21+
January 18 @ / 9:00PM
Ages13+    BYOB 21+
Anthony Salazar developed his skill in the art of magic at a very young age and has since made this part of show business his life's work. Anthony was born in the Philippines, and at the age of ten, moved to America where he would soon discover a book that would open his world to art of magic.  
Anthony has the ability to connect with crowds from millennials to baby boomers.  His onstage personality is a combination of a slight edge and likability that wins over the hearts of audiences everywhere.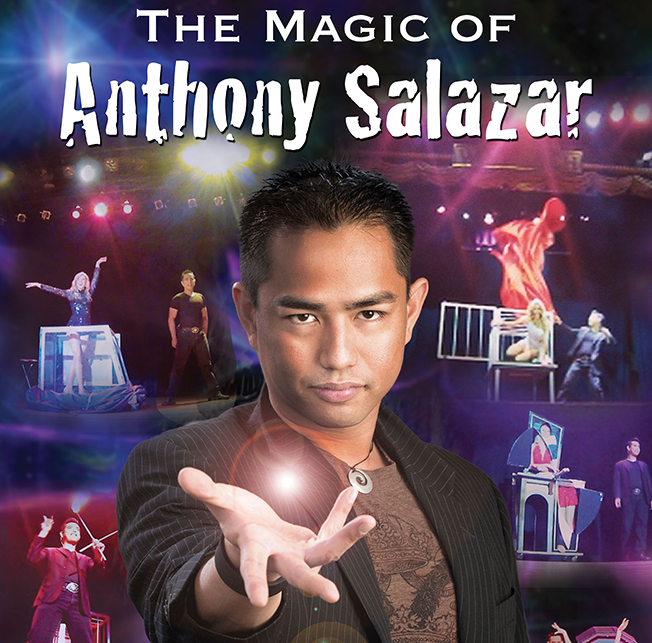 January 24 @ 8.00 PM
January 25 @ 8.00 PM

Ages 13+  BYOB 21+
A native of New Jersey, Kevin is a full time professional magician/Illusionist with over 25 years of performing experience! 
Kevin is one of the most sought after corporate entertainers in the country. You may have seen him on CN8 – The Comcast Network on the "Your Morning" show. He was also a regular headliner at the Dickens Parlour Theatre located at the Tropicana Casino & Resort in Atlantic City and Monday Night Magic: New York's Longest Running Off-Broadway Magic Show.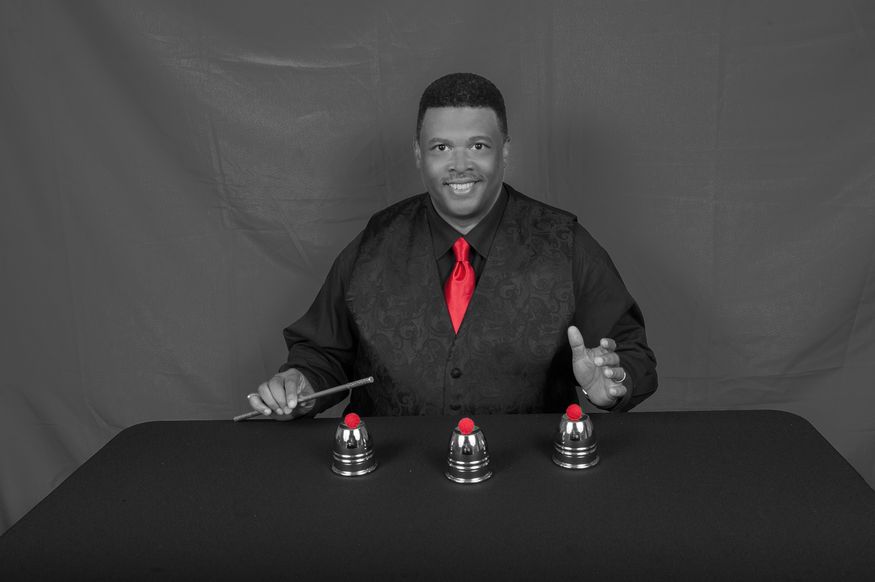 February 1 @ 6.00 PM
February 1 @ 9.00 PM
Ages 13+  BYOB 21+
James Bond with a Pack of Cards
Jason Ladanye will be demonstrating how easy it is to win in Las Vegas if you have his skill set.
He'll show you what can be done with a deck of cards after a lifetime of studying sleight of hand. It will be a night of magic and crooked gambling demonstrations that you'll never forget. After seeing his show you'll think twice about playing cards with someone you don't know.
Jason Ladanye has appeared on ABC's 20/20 and Inside Edition exposing card-cheating scams. He has has performed card magic at the prestigious Magic Castle in L.A. and resort casinos such as Turning Stone, Foxwoods and Mohegan Sun. He's also done consulting work for the hit Broadway show, Cheers Live on Stage.
In 2013, he wrote his first book, Confident Deceptions, which is already a classic text for sleight-of-hand card magicians. His second book, Game Changer, will be released later this year. Jason's peers consider him one of the best card magicians in the world today.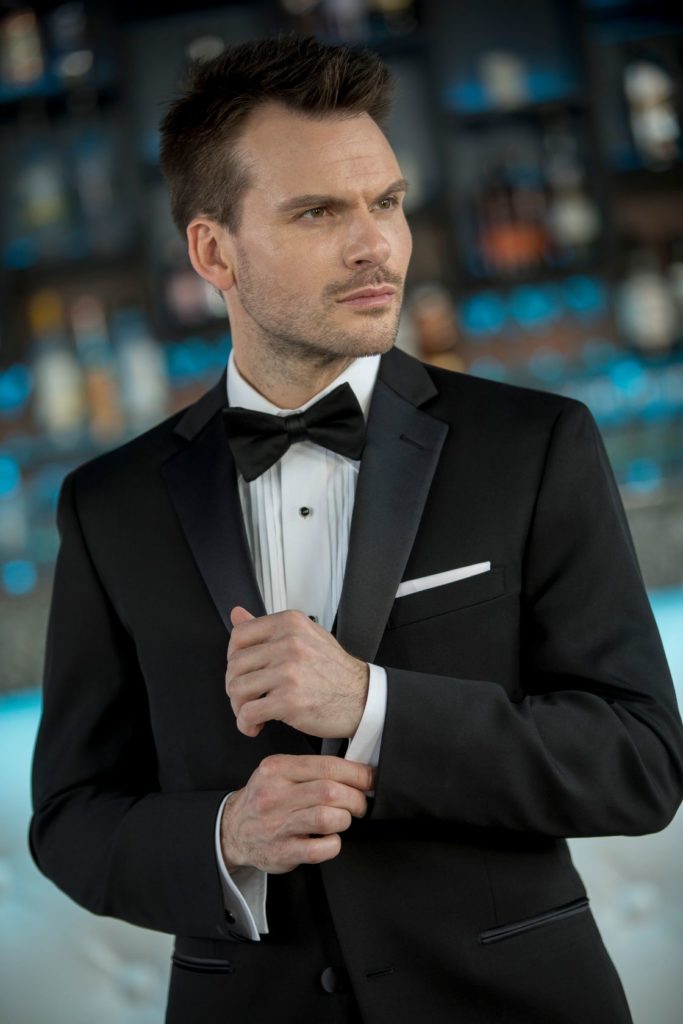 Feb 8  @ 6.00 PM
Feb 8  @ 9.00 PM
Ages 13+  BYOB 21+
Magician Jason Hudy has performed over 8,000 shows around the world, performing for Disney, ESPN, Hershey, Chevrolet, and now he is bringing his award-winning show to the Smoke and Mirrors Theater!
Jason has performed at the Studio City Casino in Macau, near Hong Kong, performed in a 30 city tour across China, and has even been on the Late Late Show on national CBS-TV. His performance at the Smoke and Mirrors Theater will feature magic, mindreading, comedy and more!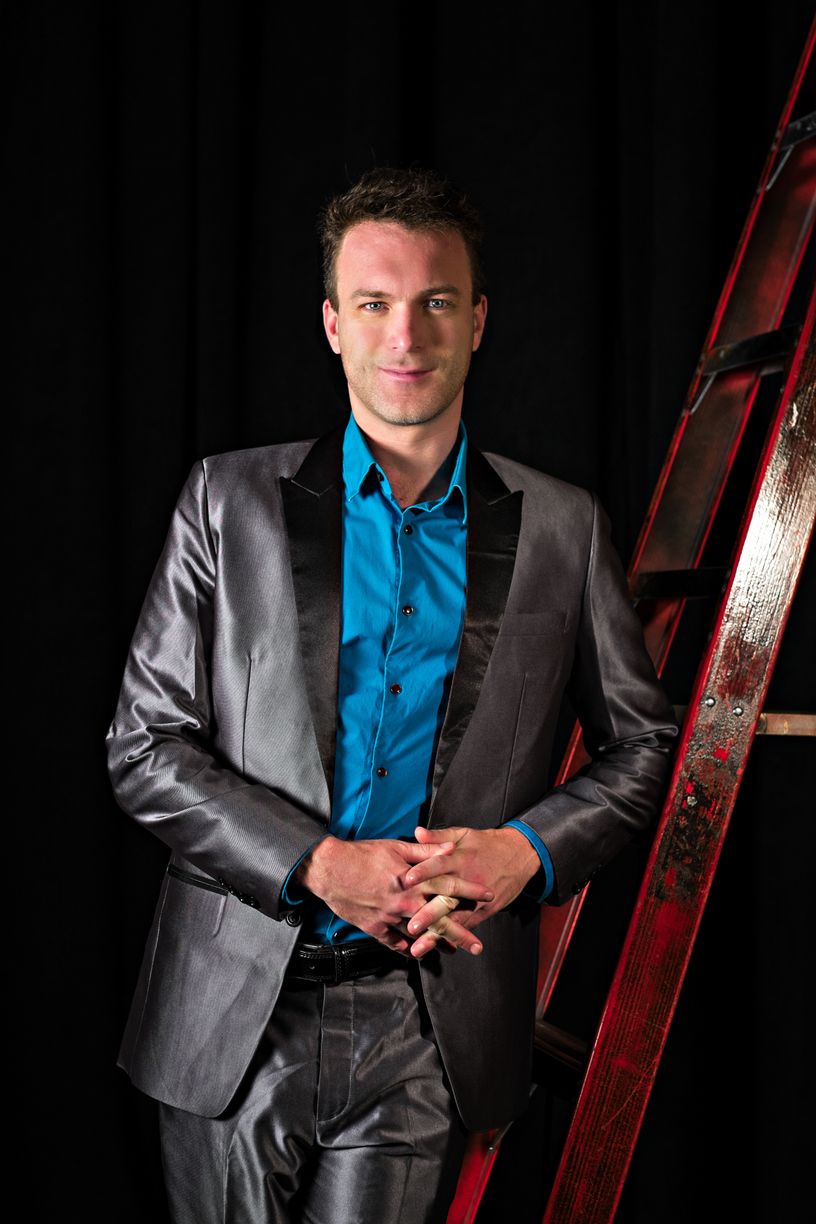 February 21 @ 8.00 PM
February 22 @ 6.00 PM
Envoute: Magic and Burlesque is an eclectic troupe that has combined the arts of magic, burlesque, music, sideshow, and comedy in a variety of highly entertaining themed shows for the past 10 years. They're going back to their roots this year with a remount of their first ever season with more burlesque and magic than ever!
February 28 @ 9.00 PM 
Ages 18+
BYOB 21+  You can drink during the show!
Joel's numerous network TV appearances. Including America's Got Talent, FakeOff on TruTV, Entertainment Tonight, TMZ, The Today Show, Masters of Illusion and Penn & Teller Fool Us on the CW.
Featured in Newsweek, Us Weekly, and People Magazine. Private performances for celebrities from Brad Pitt and Johnny Depp to Jennifer Lopez. Thousands of social media fans across the globe. Tours in over 27 countries and one of the most in demand performers in the world…Joel Meyers is a man who believes that nothing is impossible, and this attitude shines through in each and every one of his captivating performances. Us Weekly says he "Shocks the audience!" and People Magazine calls him "Wicked Sorcerer!"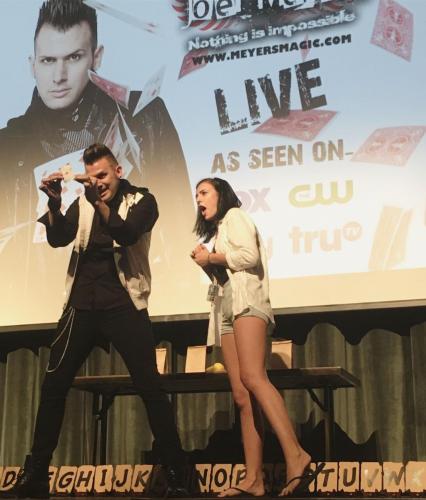 March 6 @ 8.00 PM
March 7 @ 8.00 PM
Ages 13 +  BYOB 21 +
Sleight-of-hand, sleight-of-mind
Daniel Roy is only 23 years old, but he has been obsessed with all forms of trickery and deception since the age of ten. He specializes in two areas: the sleight-of-hand techniques used by professional card cheats of today and the "sleight-of-mind" techniques used by fraudulent psychic mediums of the 1800s.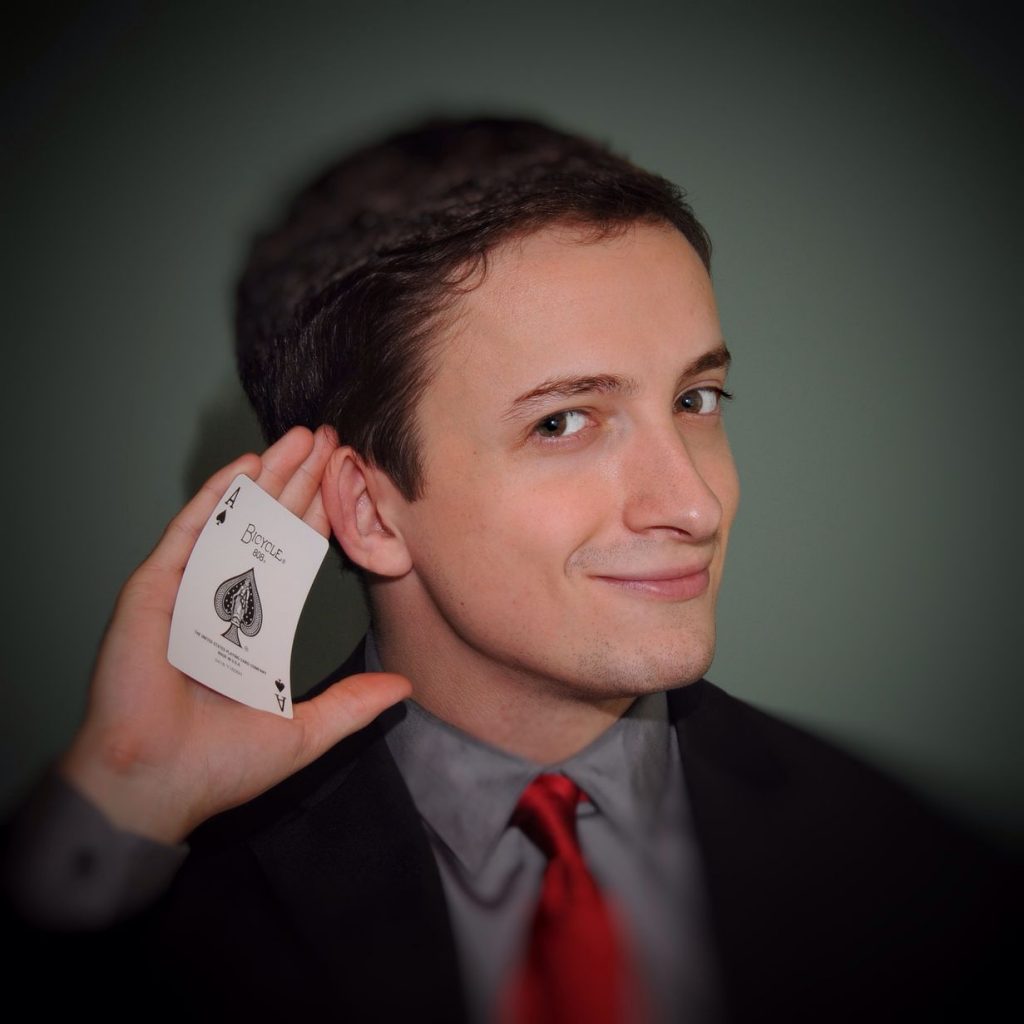 March 20 @ 8.00 PM  Ages 13+  BYOB 21+
March 21 @ 8.00 PM  Ages 13+  BYOB 21+

Her performing character Lucy Darling is a charming and hilarious creature known the world over for her charm, her wit and her exceptionally good hair. This show is a wonderful mix of playful interactions, hilarious comedy, and impossible magical feats.
Carisa's one-of-a-kind show is a crowd favourite from Australia to the world famous Magic Castle in Hollywood. Her magic will make you laugh, smile and feel like a child again.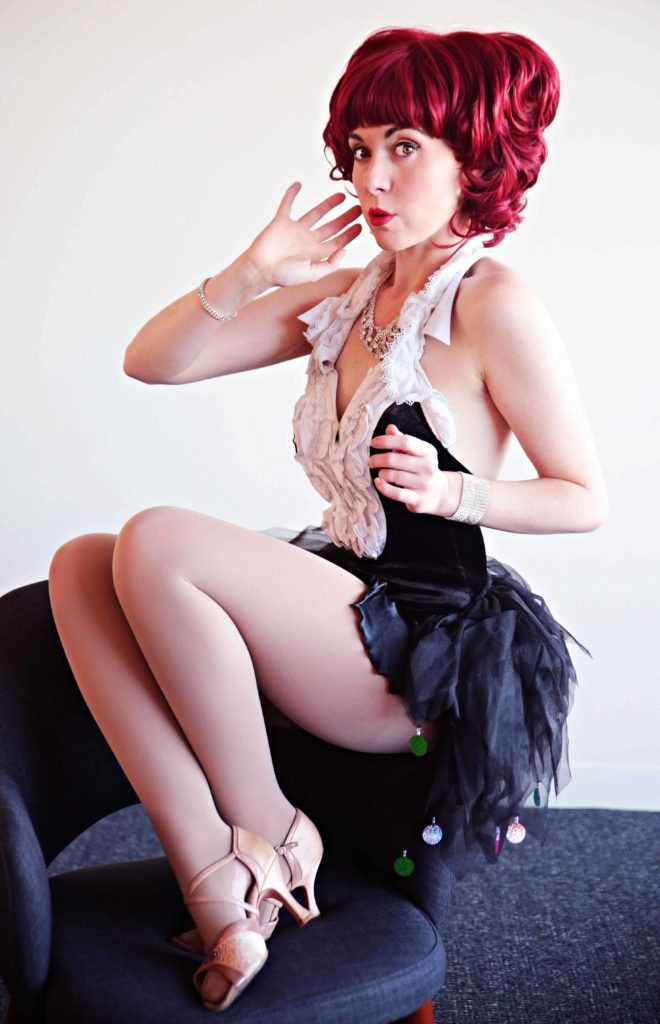 March 27 @ 8.00 PM
March 28 @ 8.00 PM
Ages 13 +  BYOB 21 +
Stuart put himself through college as a performer and became one of the top touring magic acts in the college market.
10 years into touring over 1000 colleges, Stuart decided he wanted to take some time off to create an experience that no one had ever seen before. He collaborated with other magicians, directors, and designers including Tony nominated, Tobin Ost to help develop an act to compete in the world championships of magic, FISM.
2017 was the year that changed everything when Stuart competed in the SAM/IBM Combined Magic Convention Contest. He swept the competition and made history as he claimed 5 top awards; IBM First Place Stage, SAM First Place Stage, SAM Originality, SAM Silver Medal of Merit (rarely given), and the People's Choice. From there, Stuart went on to TV and Fooled Penn and Teller on their hit TV show FOOL US.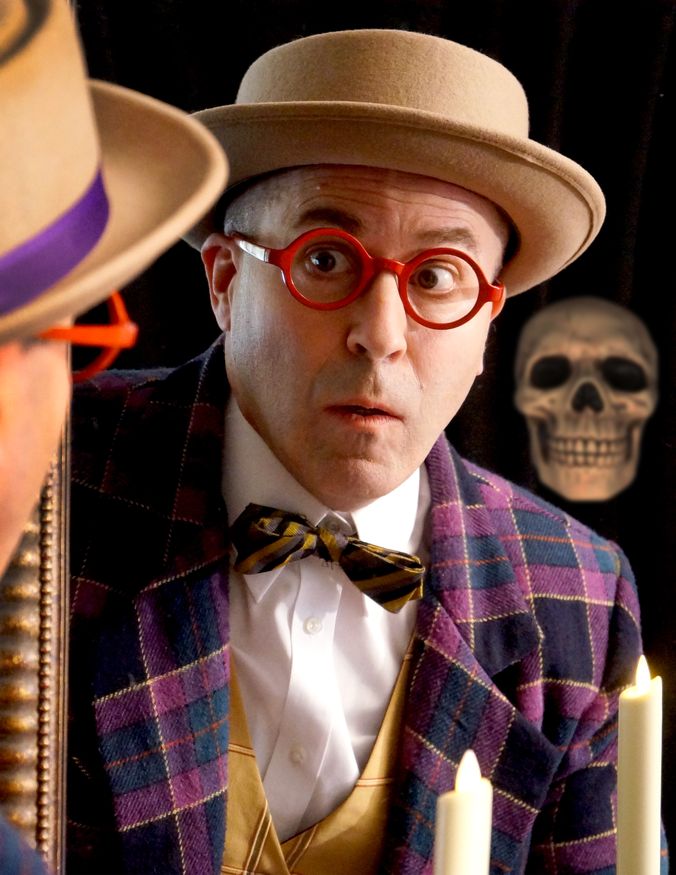 April 3 @ 8.00 PM
April 4 @ 8.00 PM
Ages 13 +  BYOB 21 +
Please be aware, by entering this facility you are agreeing to have your likeness documented on video, audio, and photography for the purpose of marketing this business.  Content may be presented on local, national, or international media platforms such as, the web, television, cable, and radio. This posting is your only notification.  Thank you, and enjoy the show!
KEEP UP-TO-DATE WITH THE SMOKE & MIRRORS MAGIC THEATER!