General Information
Please check age limits on shows when buying tickets.

Our venue is 100% ADA compliant.

The theater is available for rental for corporate and other private events.

We seat 60 people in our Lounge.

You can have a private event using your caterer... Dinner and a Show!

We can send our performers to your event/location.

Season Passes/Gift Certificates Available

Guests at our Evening Shows may use our lounge for BYOB,

beginning 90 minutes before and ending 5 minutes before Showtime.

We do not sell food (except for candy and water).

Please arrive at least 15 minutes before Showtime.

Theater doors are locked 15 minutes after the show begins.

Performers Are Subject to Change.

All ticket sales are final.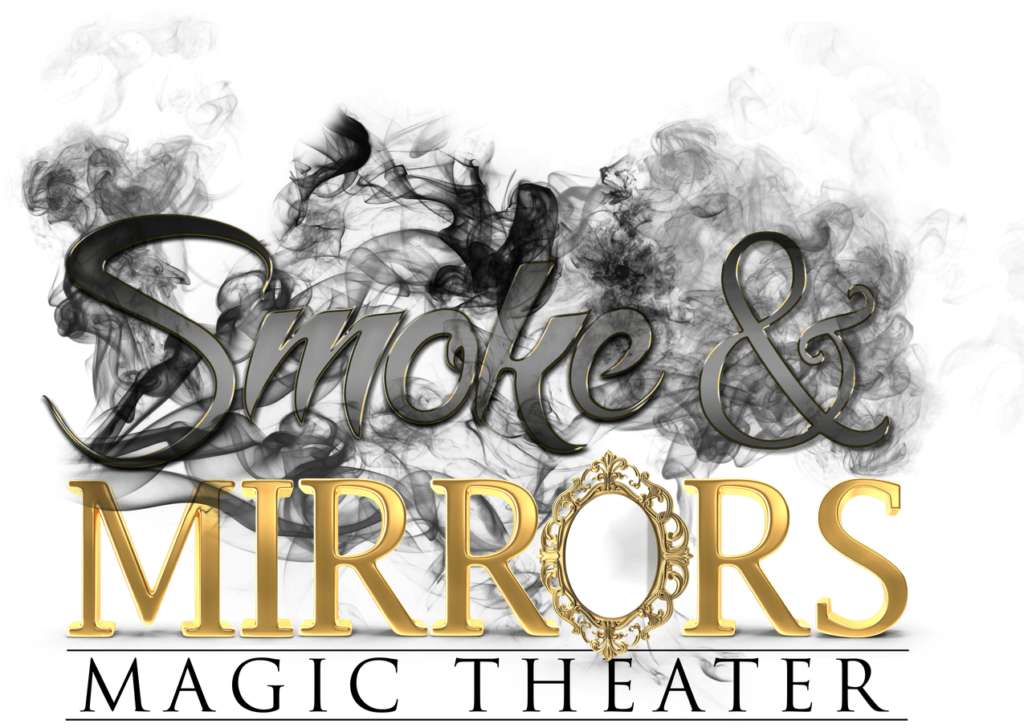 A laugh filled and amazing show of magic and comedy geared to audiences of all ages. Featuring a number of Philly's favorite family entertainers like; Mike Miller, Danny Archer, Mike Bonacci, Ari Paul, Mystique, and many more. All shows in the one of a kind venue of the Smoke & Mirrors Magic Theater. Show runs for approx. 60-70 minutes.
Oct/Nov shows feature; Mike Bonacci, Mystique, Steve Bargatze, Chris Capehart & Danny Archer
Oct -                26 @ 1.00 PM
Nov - 9, 16, 23,30 @ 1.00 PM
Dec - 7, 14, 21, 28 @ 1.00 PM
Stephen Bargatze on 11/9
Gino's act is part stand-up… part stick- em up!
He's on the lam and Wanted for stealing the show. From the mean streets of South Philly, Gino finally quit his criminal ways, and makes an honest dollar by amazing audiences with his killer sleight of hand and razor sharp wit. You'll die… laughing...
Gino has performed in over 35 countries worldwide, and he's allowed back into most of them. He's thrilled to be back in Philly and working at a classy joint like the Smoke & Mirrors Magic Theater. You won't soon forget your evening with the Sicilian Sorcerer. Yougotaproblemwitdat?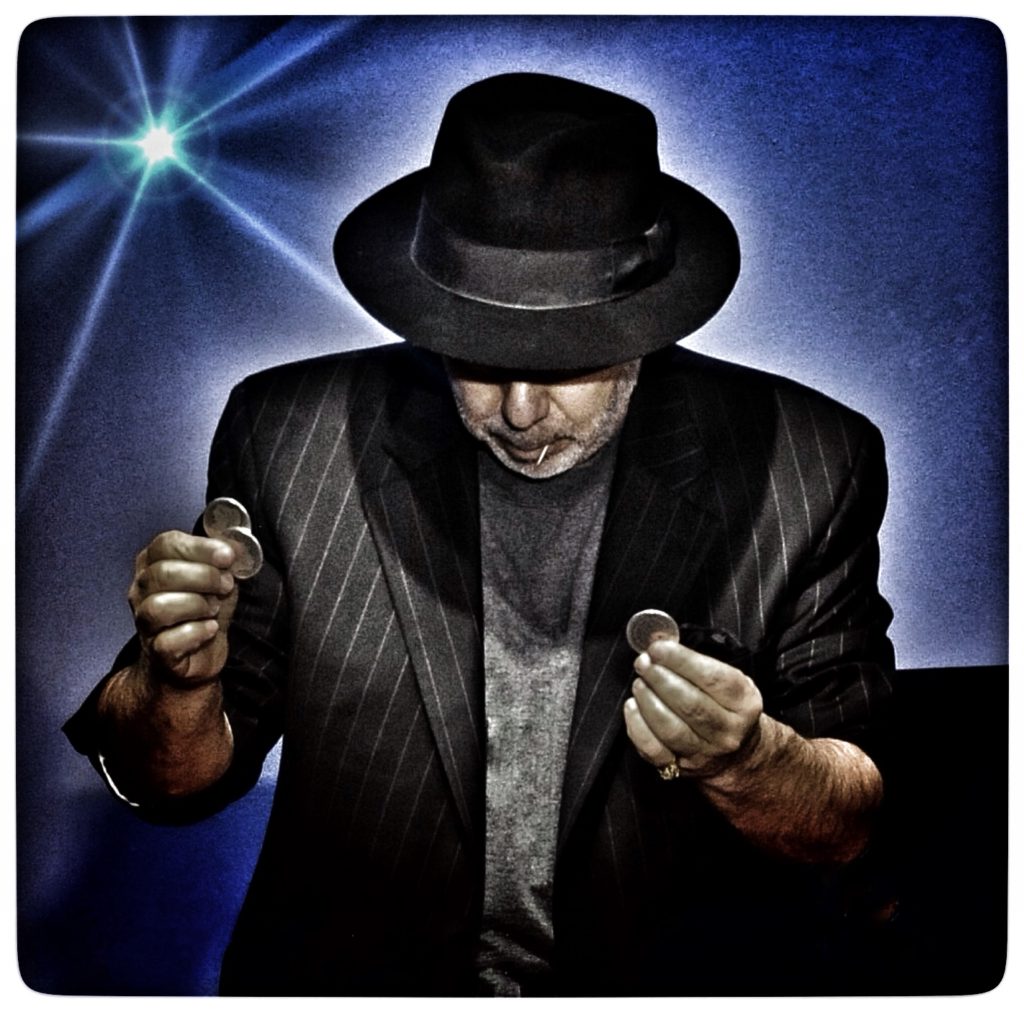 November 16th 6:00 PM & 9:00 PM
February 28       8:00 PM
February 29       8:00 PM

All shows ages 13+   BYOB Ages 21 +
Join award-winning magician David Parr for a guided tour of his collection of magical curiosities. David has gathered his favorite artifacts and stories to share with you in this 75-minute show of mystery and magic. Every shelf of David Parr's Cabinet of Curiosities offers an encounter with something weird and wonderful. Each object has a story — some strange, some spooky, some amusing, and all of them amazing.
Which curiosities will be featured in tonight's show? There's only one way to find out: pick a numbered tag and that will lead to the next mysterious item on the shelf. It might be a macabre toy from 18th-century France. Or a golden goblet from a dinner party in Renaissance Italy. Or maybe a treasured book from David's childhood. Some objects look deceptively ordinary — an old deck of playing cards, perhaps, or a spool of silver thread. But in David Parr's hands, they come alive with magical possibilities… Magic fans will recognize David from his appearance on the hit TV show Penn & Teller: Fool Us. There, his magic was put to the ultimate test in front of the cameras, a live audience of hundreds, millions of TV viewers, and two very savvy Las Vegas magicians. (Spoiler alert…) David fooled them all and not only took home the coveted Fool Us trophy, but also won a guest spot in the duo's live show at the Rio hotel in Las Vegas!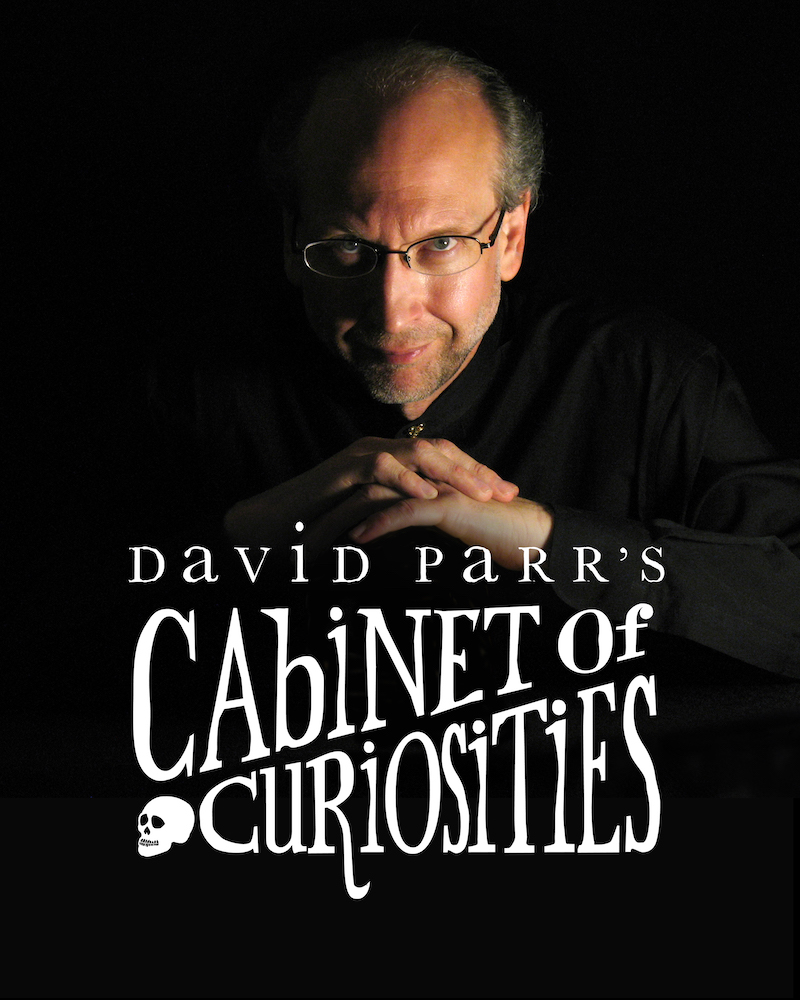 October 26 @ / 6:00PM
Ages 13+ BYOB 21+

October 26 @ / 9:00PM
Ages 13+ BYOB 21+
The Professional Regurgitator
He is the only performer in the world who has made the finals of every Got Talent! Show he has appeared on and he just won the finals in the recent Germany's Got Talent.
Stevie Starr (also known as "the Professional Regurgitator") is a Scottish performance artist known for being a professional regurgitator. In his act, he swallows various items, such as coins, lightbulbs, balloons, nails, billiard balls, dry sugar, lighter fluid and goldfish, and then regurgitates them. He has never described exactly how this is done, and the implausibility of some of his regurgitations have led some to believe that he is an illusionist. Starr has a busy international touring schedule for his longer solo act.
November 1 @ / 8:00PM
Ages 13+ BYOB 21+

November 2 @ / 6:00PM
Ages 13+ BYOB 21+

Stephen Bargatze is a rare talent among entertainers. His genuine personality endears him to any audience, and he quickly develops a strong, positive relationship with the crowd. No longer merely spectators, audiences find themselves caught up in the comedy and amazement of Stephen's zany performance. He sticks with direct, simple effects that are easy for the audience to understand. His personal story of overcoming an alcoholic home life as well as a childhood accident that left him with a speech impediment touches men and women on an emotional level.
With over 25 years of stage experience with audiences from around the world at theaters, casino showrooms, performing arts centers, cruise ships, and corporate events as well as colleges and high schools. He's performed throughout the United States, Canada, England, and Australia.
Nov 9 @ / 6:00PM
Ages 13+   BYOB 21+
Nov 9 @ / 9:00PM
Ages 13+   BYOB 21+
Francis Menotti & Lindsey Noel
He was one of the first magicians to fool Penn and Teller on their hit show "Fool Us"
All with a wink, some laughs, and an onslaught of rapid-fire banter, Lindsey Noel and Francis Menotti take their 30 years of stage and magical production experience to read your minds, challenge your reality, and throw you into an adventure in amazement. He was one of the first magicians to fool Penn and Teller on their hit show "Fool Us" and together they worked behind the scenes making all the magic for ABC's magical crime drama, Deception. Astounding audiences from New York to LA and everywhere in between, this Couple of Magicians present a unique magic experience every time they take the stage.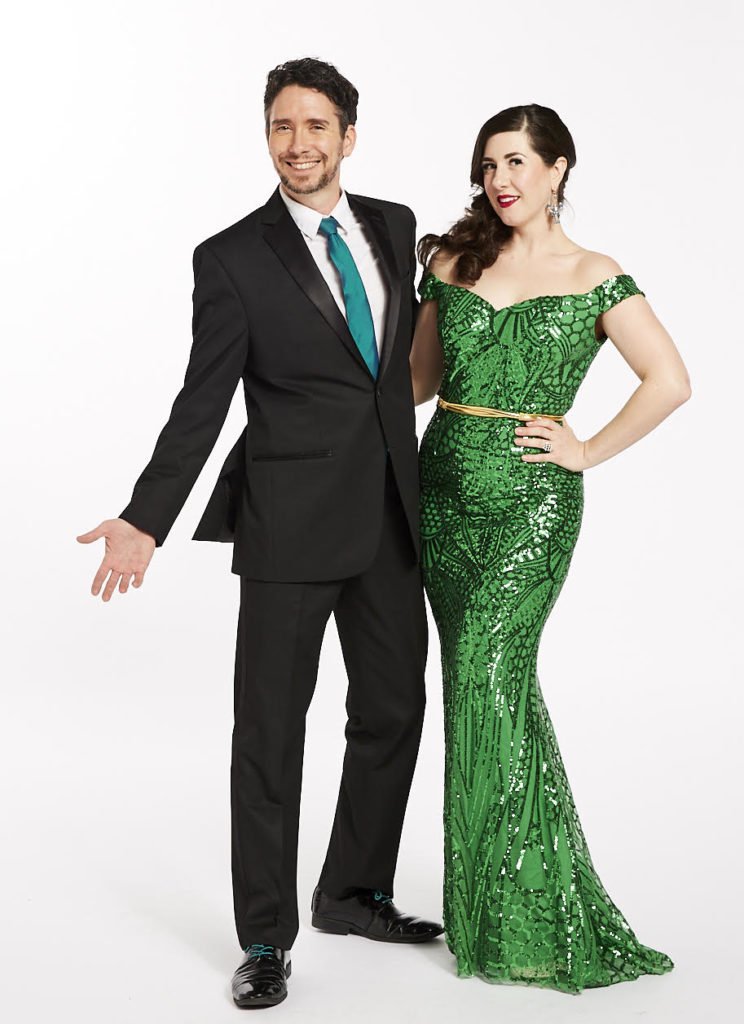 November 23 @ / 6:00PM
Ages13+ BYOB 21+

November 23 @ / 9:00PM
Ages13+ BYOB 21+
Real Magic for Real People
Magician & Comedian Ran'D Shine is known for performing "Real Magic for Real People." In other words no video edits, no actors, just pure mind boggling magic entertainment.
A few of his accomplishments include featured performer, at the South African Arts Festival, perform at two Presidential Inauguration in Washington, DC., One of the few magicians to perform on Gauntanomo Bay Military base and was seen performed on the CW network's Penn & Teller: Fool Us. and BET network "Man on the Street" segment. And he was named the 2016 and 2019 Association for the Promotion of Campus Activities Magician of the Year.
As one audience member put it "He is so much more than a magician he's CHARISMATIC, FUNNY; he is an ENTERTAINER!" He knows you want to see more, and has already read your mind. Come find out how.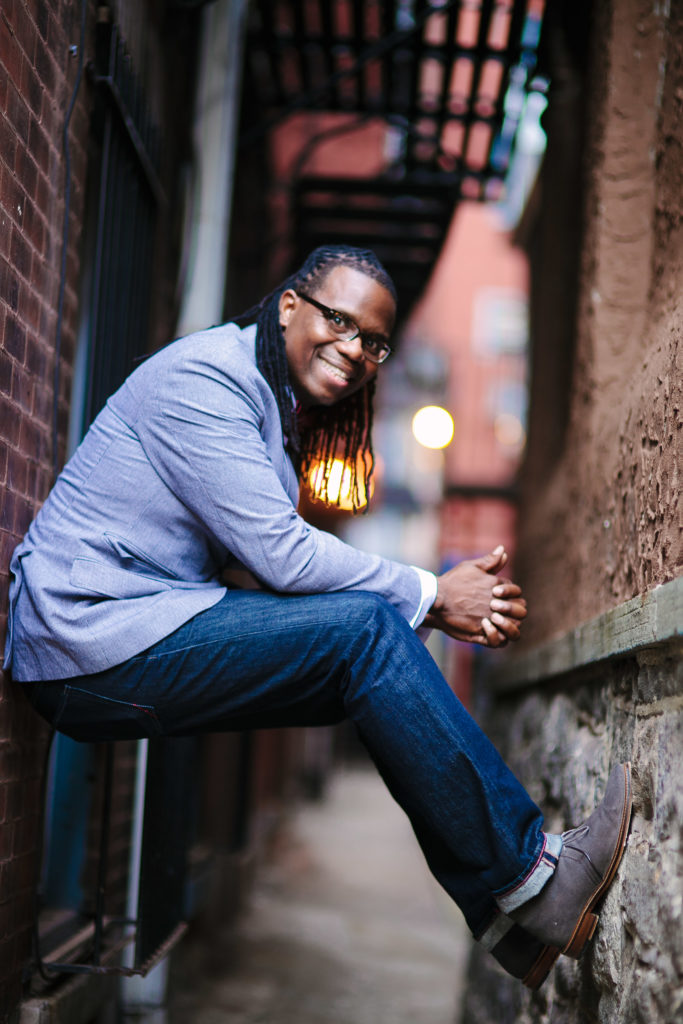 November 30th @ 6:00 PM
Ages 13 +   BYOB 21 +

November 30th @ 9:00 PM
Ages 13 +   BYOB 21 +
Ben was hailed as, "Mad cool bro!" by actor Jayden Smith; Called "AMAZING!…" By Martha Stewart, and was even the personal magic instructor to teenage Nobel Prize Winner Malala Yousafzai.
When Ben isn't performing around the world, he can regularly be seen performing in his hometown of Manhattan. Currently Ben is one of the stars of the Off-Broadway show Monday Night Magic and can also regularly be seen onstage in Times Square.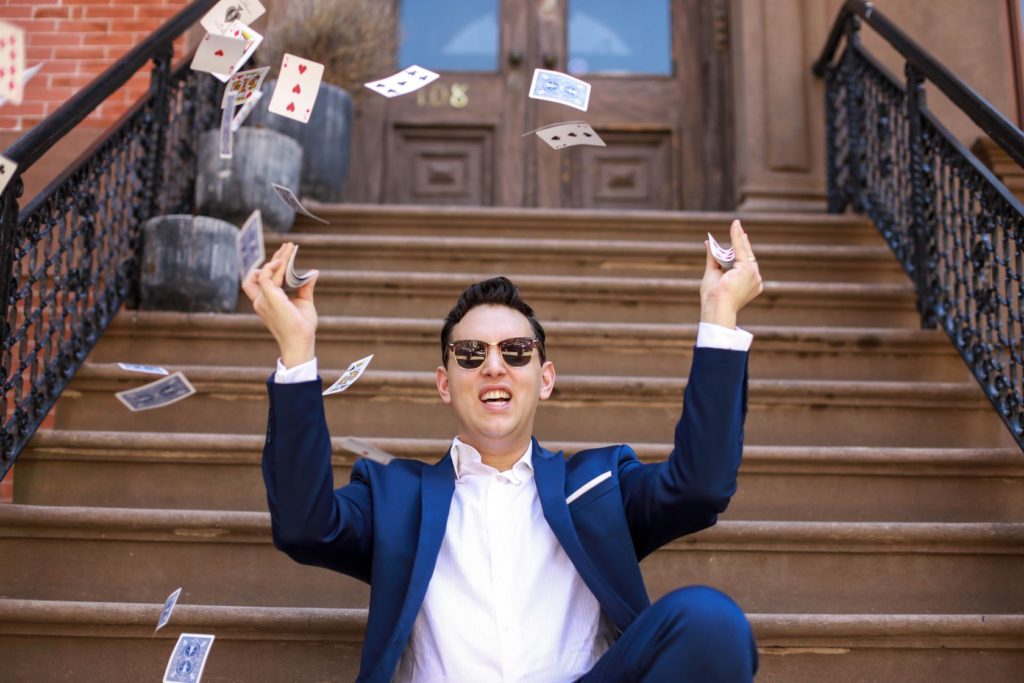 December 7th @ 6:00PM
Ages 13+ BYOB 21+

December 7th @ 6:00PM
Ages 13+ BYOB 21+

Outside of New York, Ben has made quite a name for himself representing the next generation of comedy magic. His modern day approach focuses on audience interaction and purely impossible magic that creates one once in a lifetime moment after another. Ben has been a hit at resorts, casinos, colleges, festivals, and his long list of corporate clients includes AT&T, Shake Shack, Merrill Lynch, and Listerine. He has been seen on Comedy Central, Nickelodeon, Howcast, Netflix, Discovery, Fox Sports, and was featured in the New York Times for his "magical" wedding. He's also performed many shows at the world famous Hollywood Magic Castle. Through disarming charm, mischievous antics, pick pocketing, sleight of hand, and even mind reading; Ben leaves every audience raving about how much fun it is to do the impossible..
Juan Luis Rubiales & Alan
Two of Spain's top magicians combine forces for a one of a kind evening of Magic.
December 13 @ / 8:00PM 
13+   BYOB 21+
December 14 @ / 8:00PM
13+   BYOB 21+
Chris is a regular headliner at "Monday Night Magic", New York City's longest running off Broadway magic show, at The Magic Castle in Hollywood, California, and at the Dicken's Parlour Theater. He has performed in Atlantic City, Las Vegas, New York, Philadelphia, Hollywood, Chicago, Denver, and numerous other cities.
He is one of the few American magicians who has been asked to perform at the Magic Circle in England. Out of ten shows at the Magic Circle, Chris Capehart got eight standing ovations. A feat unheard of in London. He has also performed at The Blackpool Magic Convention, one of the biggest magic conventions in the world. He has performed in over thirteen countries and has worked for three different cruise lines. He has worked for several corporations for fifteen years, and, for some corporations even twenty years! And, last but not least, he has been featured on the cover of the premier magic publication Genii Magazine, December 2008 edition. It took 17 pages to tell his story. Chris Capehart is a magician not to be missed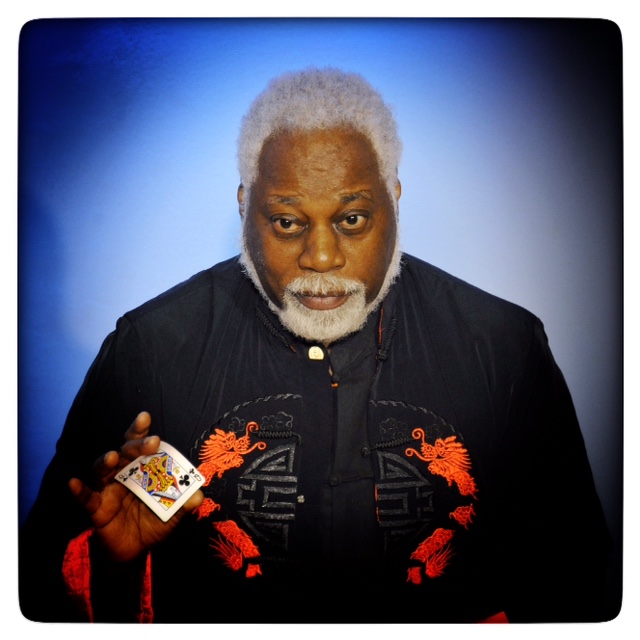 December 21 @ / 6:00PM
Ages13+   BYOB 21+
December 21 @ / 9:00PM
Ages13+    BYOB 21+
At just 19 years old, Jake Schwartz is a member of a small group of young rising stars in the world of magic. Along with his new, "next-generation" magic, Jake's funny and highly engaging personality will have you smiling and laughing while you enjoy some truly unique magic. This show is new, timely, and current, with very entertaining magic that is meant for audiences that are looking for a great experience. This is, the cutting edge of magic.
Dec 28th @ 6.00 PM
Ages 13+  BYOB 21+
Matthew David Stanley, combines Stand-Up Comedy with Mind Blowing Magic for a result that can only be described as Entertaining.
He is the proud recipient of the prestigious "Lance Burton Award" presented in Las Vegas, NV as well as the "International Brotherhood of Magicians Stage Champion Award" presented in Kansas City, MO.  He has been featured on NBC and FOX television networks and currently tours the United States as well as Internationally performing at Comedy Clubs, Colleges, Theatres, and Corporate Events. He has opened for such names as Master Illusionist David Copperfield, Country Music Star Mark Wills, Funny Man Gary Owen, and Tom Wilson a.k.a. "Biff" from the Back to the Future Trilogy. Matthew is a seasoned professional and there is a little bit for everyone in his performances.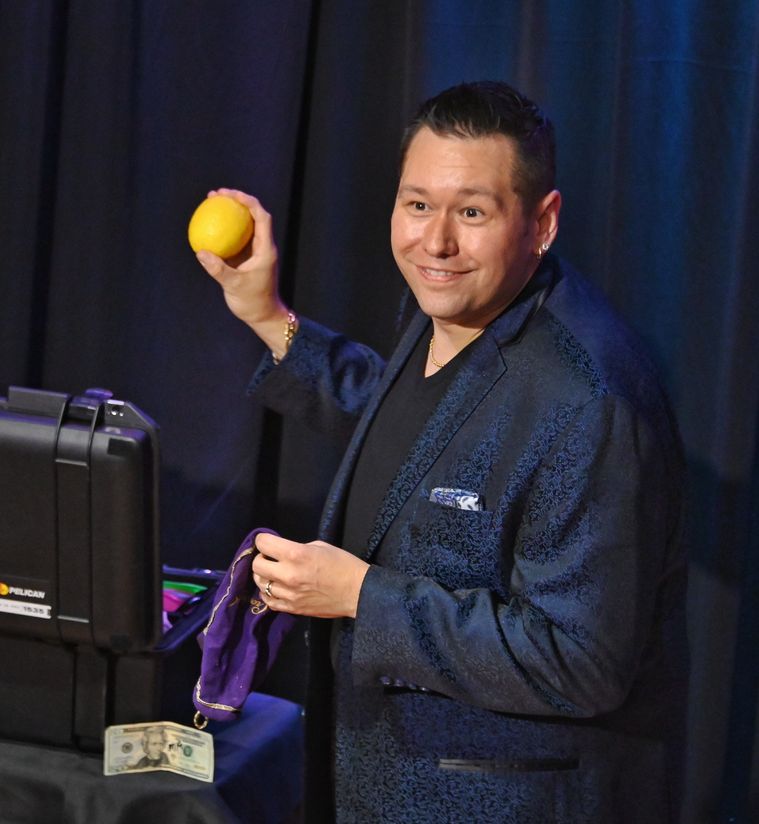 January 3 @ 8.00 PM
January 4 @ 8.00 PM 
Ages 13+   BYOB 21+
From America'a Got Talent!
This incredible duo rocked it on this year's America's Got Talent!, making it all the way to the Quarter Finals!
World renown mentalist Mysterion teams with woman mentalist Steffi Kay creating a two person mind reading experience that is truly breathtaking. Steffi brings back classic style mentalism. With her vintage look you will feel transported to the golden age of magic. Mysterion has appeared on stages around the globe and with hundreds of television and media appearances. Together they showcase their special way of communicating, with a touch of humour and most importantly class. Imagine your thoughts transferred across the room into Steffi's mind with 100 percent accuracy. You think of the name of your favourite film and Mysterion and Steffi are able to divine that movie. Spoons bend with mental powers and drawings are duplicated on the spot. For the highlight, The Sentimentalists are able to correctly identify items in the wallets and bags of their audience. You will laugh and be amazed (and be careful what you think).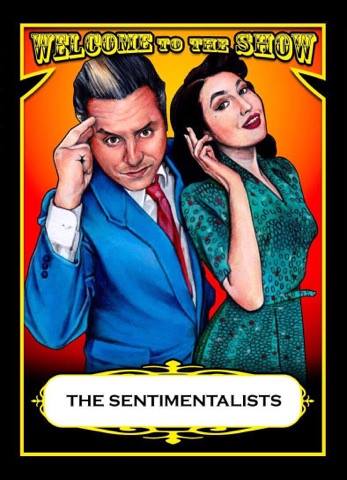 January 10 @ / 8:00PM
Ages13+   BYOB 21+
January 11 @ / 8:00PM
Ages13+    BYOB 21+
Spreading Magic and Love Worldwide
He has performed stage and close-up magic for 25 years, entertaining at private parties, corporate events, and civic and charity functions. He was manager of the magic department of the Wizard of Westport magic shop in Connecticut, and served a stint as the vice president of the International Brotherhood of Magicians.
His show is filled with laughter and jaw dropping magic and you will have an unforgettable time with this smooth sorcerer.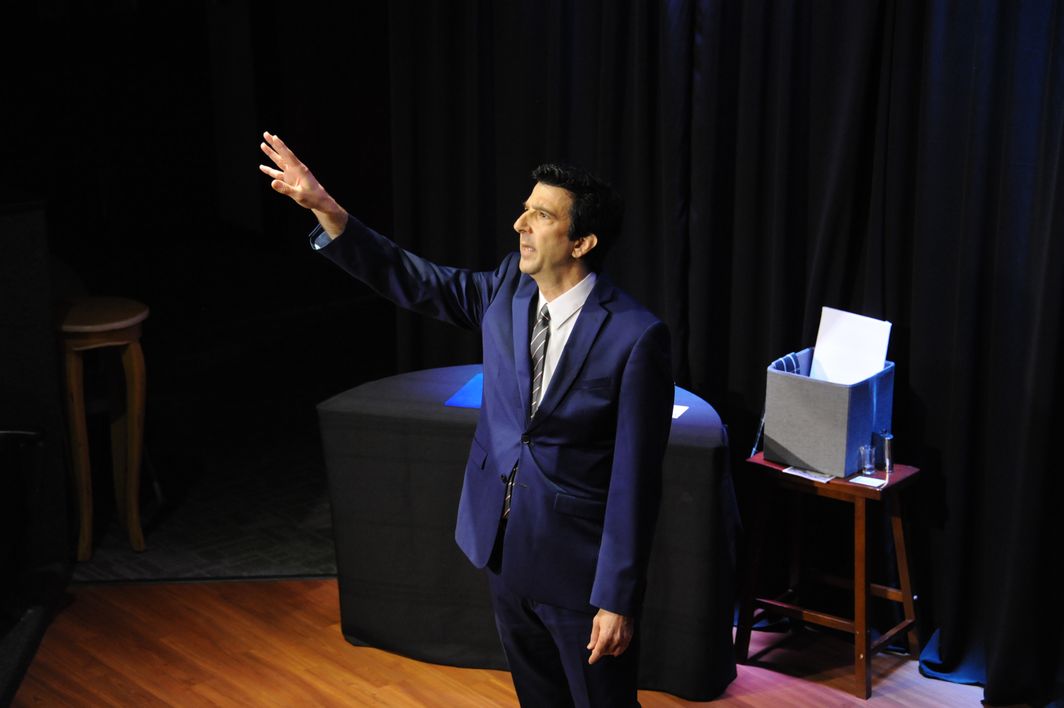 January 18 @ / 6:00PM
Ages13+   BYOB 21+
January 18 @ / 9:00PM
Ages13+    BYOB 21+
Anthony Salazar developed his skill in the art of magic at a very young age and has since made this part of show business his life's work. Anthony was born in the Philippines, and at the age of ten, moved to America where he would soon discover a book that would open his world to art of magic.  
Anthony has the ability to connect with crowds from millennials to baby boomers.  His onstage personality is a combination of a slight edge and likability that wins over the hearts of audiences everywhere.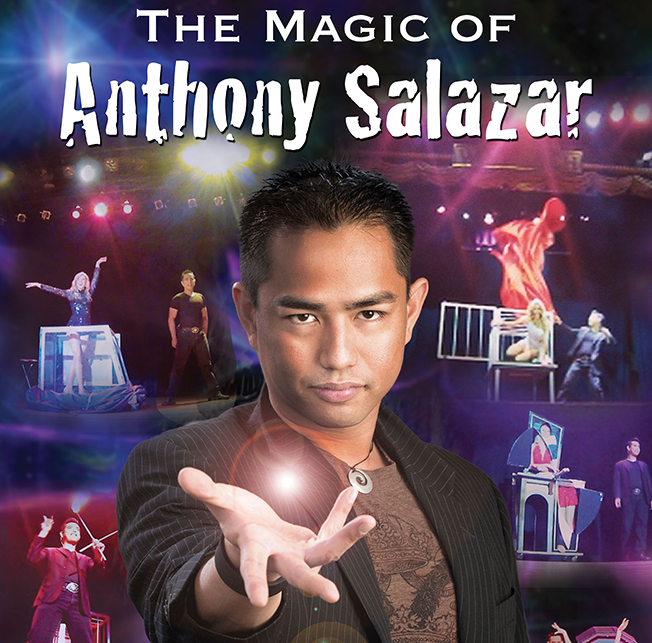 January 24 @ 8.00 PM
January 25 @ 8.00 PM

Ages 13+  BYOB 21+
The Philadelphia Card Expert
Daniel Roy is just 23 years old, but he has been obsessed with sleight-of-hand with cards since the age of ten.
His specialty is the most difficult branch of card manipulation, the techniques used by professional cheats.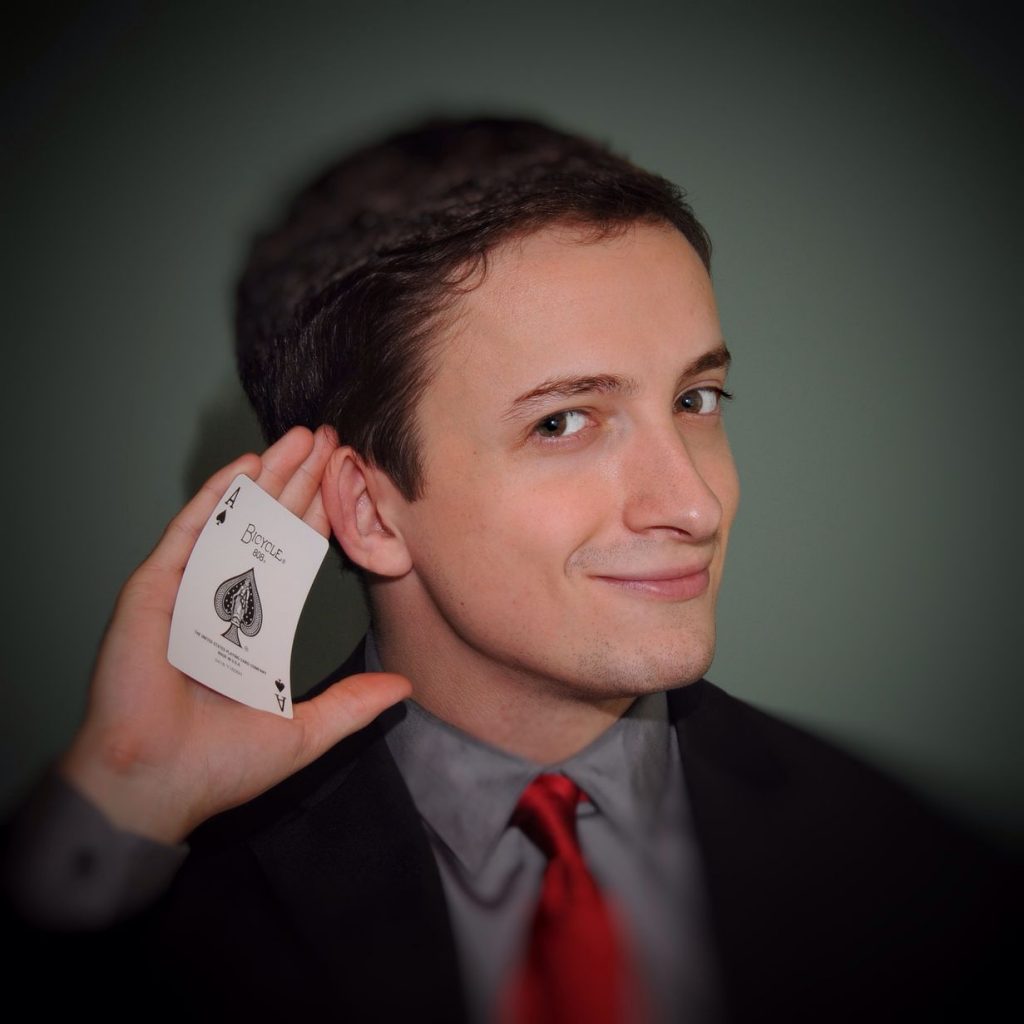 February 1 @ 8.00 PM
Ages 13+  BYOB 21+
Please be aware, by entering this facility you are agreeing to have your likeness documented on video, audio, and photography for the purpose of marketing this business.  Content may be presented on local, national, or international media platforms such as, the web, television, cable, and radio. This posting is your only notification.  Thank you, and enjoy the show!
KEEP UP-TO-DATE WITH THE SMOKE & MIRRORS MAGIC THEATER!