General Information
Please check age limits on shows when buying tickets.

Our venue is 100% ADA compliant.

The theater is available for rental for corporate and other private events.

We seat 60 people in our Lounge.

You can have a private event using your caterer... Dinner and a Show!

We can send our performers to your event/location.

Season Passes/Gift Certificates Available
Guests at our Evening Shows may use our lounge for BYOB,


beginning 90 minutes before and ending 5 minutes before Showtime.

We do not sell food (except for candy and water).

Please arrive at least 15 minutes before Showtime.

Theater doors are locked 15 minutes after the show begins.

Performers Are Subject to Change.

All ticket sales are final.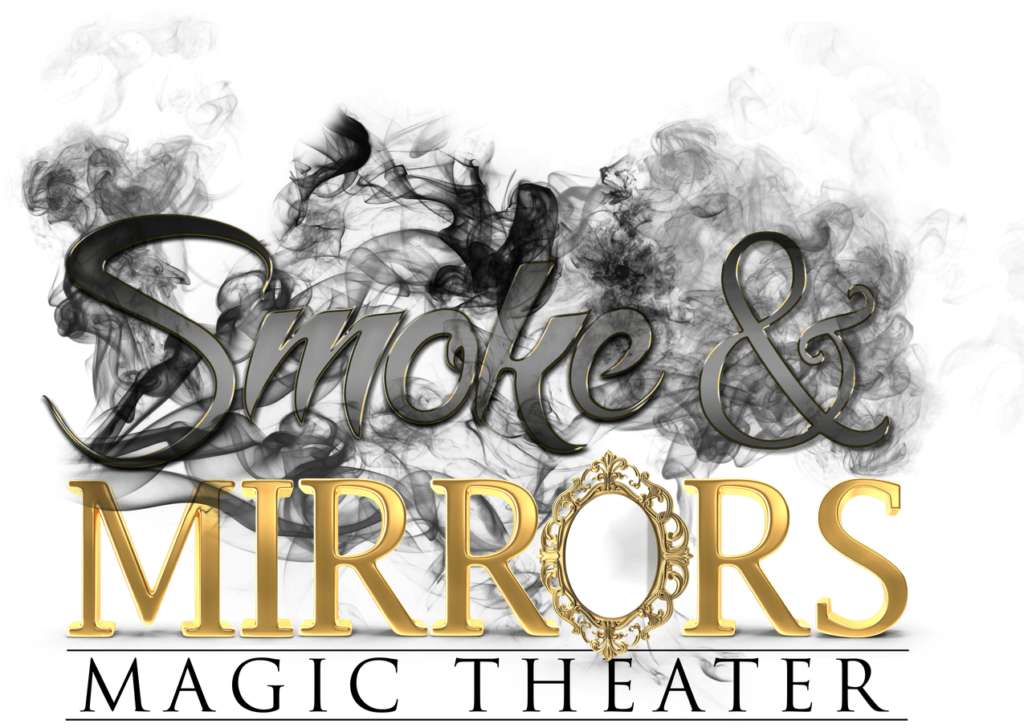 A laugh filled and amazing show of magic and comedy geared to audiences of all ages. Featuring a number of Philly's favorite family entertainers like; Mike Miller, Danny Archer, Mike Bonacci, Ari Paul, Mystique, and many more. All shows in the one of a kind venue of the Smoke & Mirrors Magic Theater. Show runs for approx. 60-70 minutes.
Feb/Mar shows feature; Mike Bonacci, Mystique, Mike Miller & Danny Archer
Feb -                        22, 29   @ 1.00 PM
Mar -          7, 14, 21, 28    @ 1.00 PM
Apr -     4, 11, 18, 19,25   @ 1.00 PM
May -      2, 9, 16, 23, 30   @ 1.00 PM

Gino's act is part stand-up… part stick- em up!
He's on the lam and Wanted for stealing the show. From the mean streets of South Philly, Gino finally quit his criminal ways, and makes an honest dollar by amazing audiences with his killer sleight of hand and razor sharp wit. You'll die… laughing...
Gino has performed in over 35 countries worldwide, and he's allowed back into most of them. He's thrilled to be back in Philly and working at a classy joint like the Smoke & Mirrors Magic Theater. You won't soon forget your evening with the Sicilian Sorcerer. Yougotaproblemwitdat?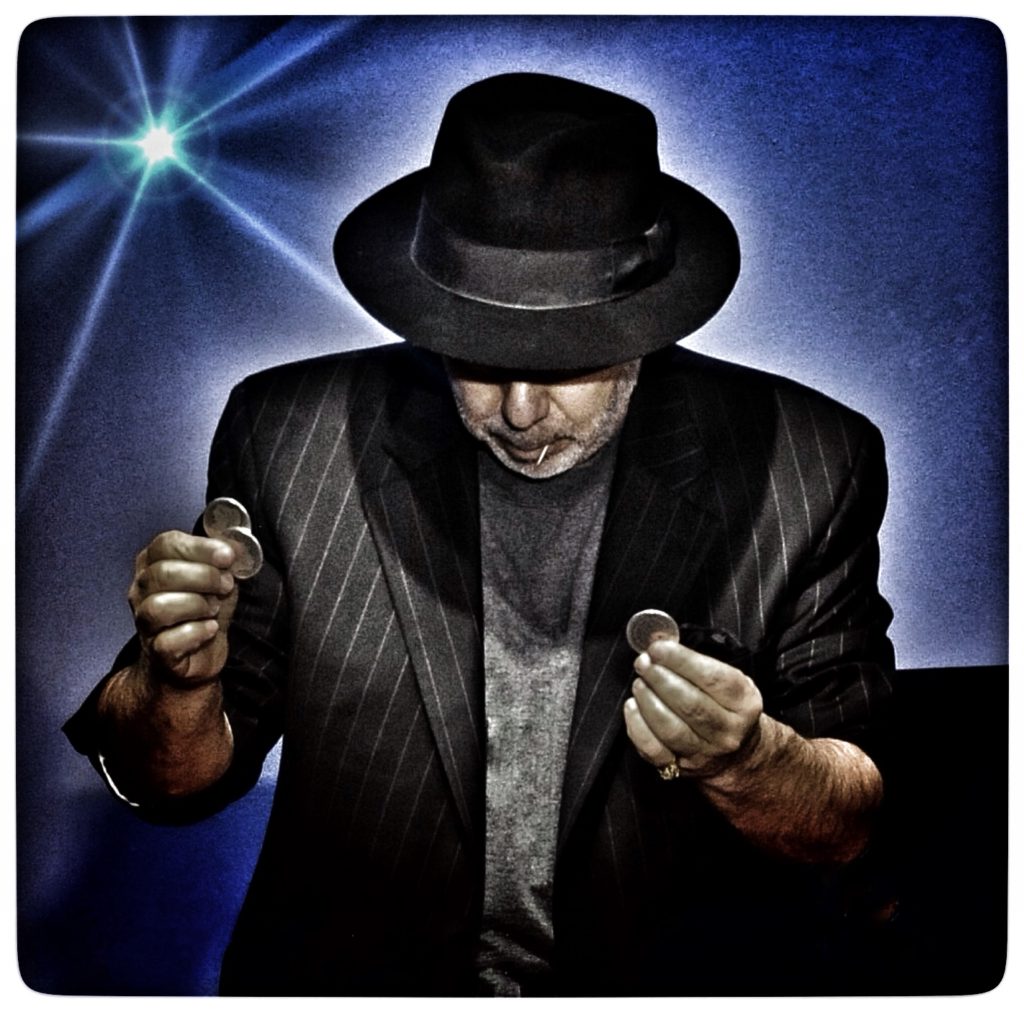 March   14           8:00 PM
March   20           8:00 PM
May       23           6:00 PM
August 15    @ Moss Mill Brewery
Scroll down to August Shows
All shows ages 13+   BYOB Ages 21 +
Magician Jason Hudy has performed over 8,000 shows around the world, performing for Disney, ESPN, Hershey, Chevrolet, and now he is bringing his award-winning show to the Smoke and Mirrors Theater!
Jason has performed at the Studio City Casino in Macau, near Hong Kong, performed in a 30 city tour across China, and has even been on the Late Late Show on national CBS-TV. His performance at the Smoke and Mirrors Theater will feature magic, mindreading, comedy and more!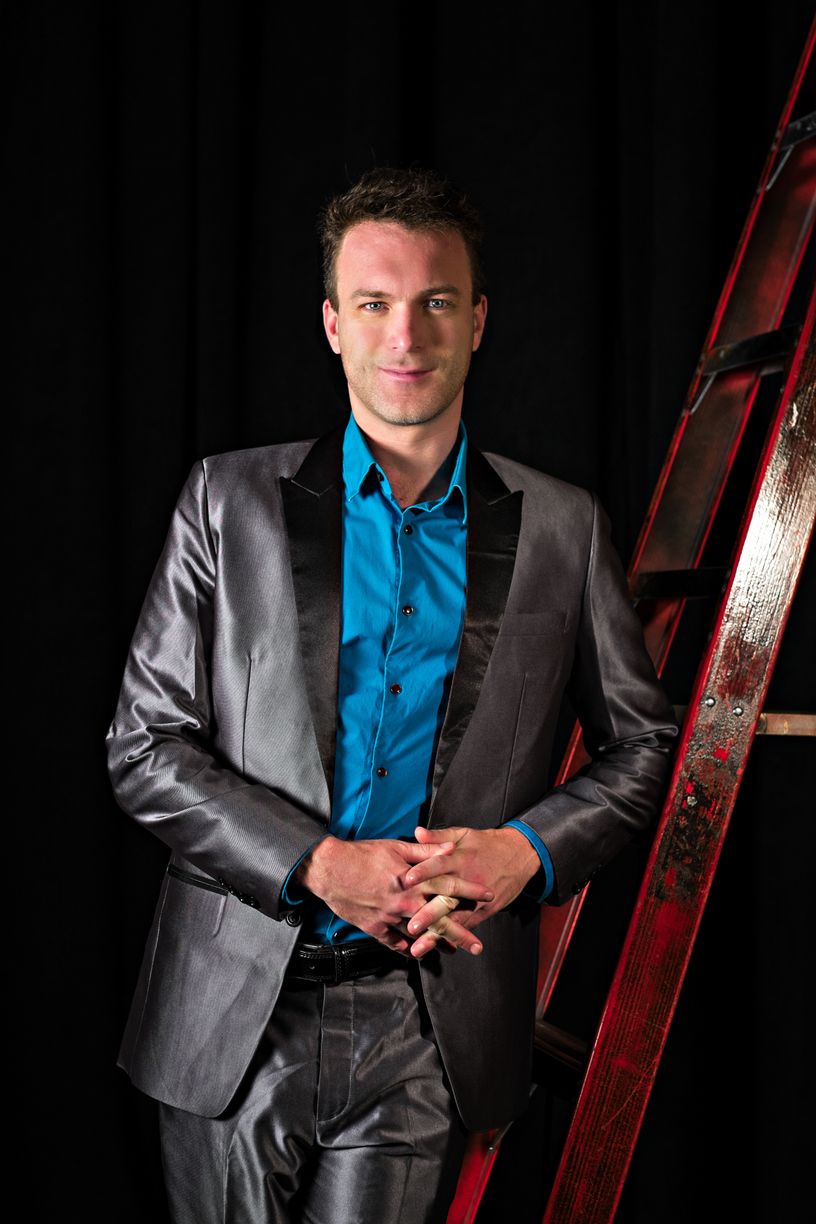 February 21 @ 8.00 PM
February 22 @ 6.00 PM
Envoute: Magic and Burlesque is an eclectic troupe that has combined the arts of magic, burlesque, music, sideshow, and comedy in a variety of highly entertaining themed shows for the past 10 years. They're going back to their roots this year with a remount of their first ever season with more burlesque and magic than ever!
February 28 @ 9.00 PM  SOLD OUT!
Ages 18+  BYOB 21+
You can drink during the show!
Mike, a master magician and illusionist, combines magical effects with his imaginative sense of humor. The results being a delightfully clever program that you will remember for a long time to come. After seeing the show there will be no doubt in your mind that deception can be fun.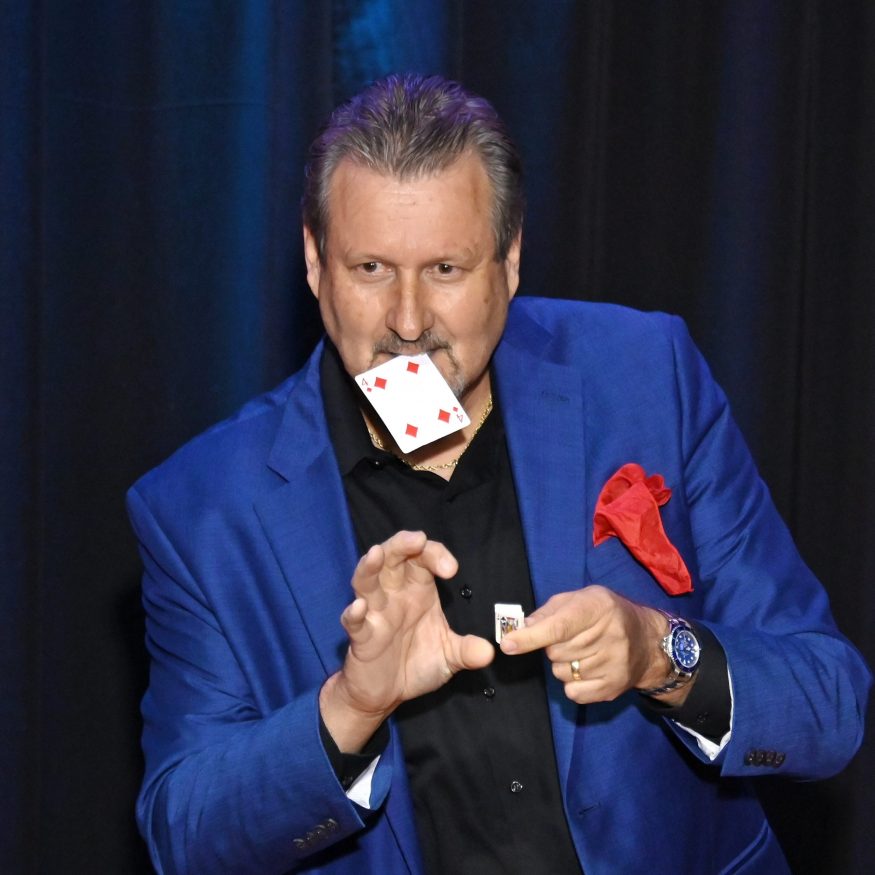 February 29 @ 8.00 PM 
Ages 18+  BYOB 21+

Mark Zacharia is a mentalist, magician and hypnotist with more than 25 years' experience entertaining for corporations and colleges, theaters and private events all across the country. New Jersey Monthly Magazine calls Mark a "total bogglement."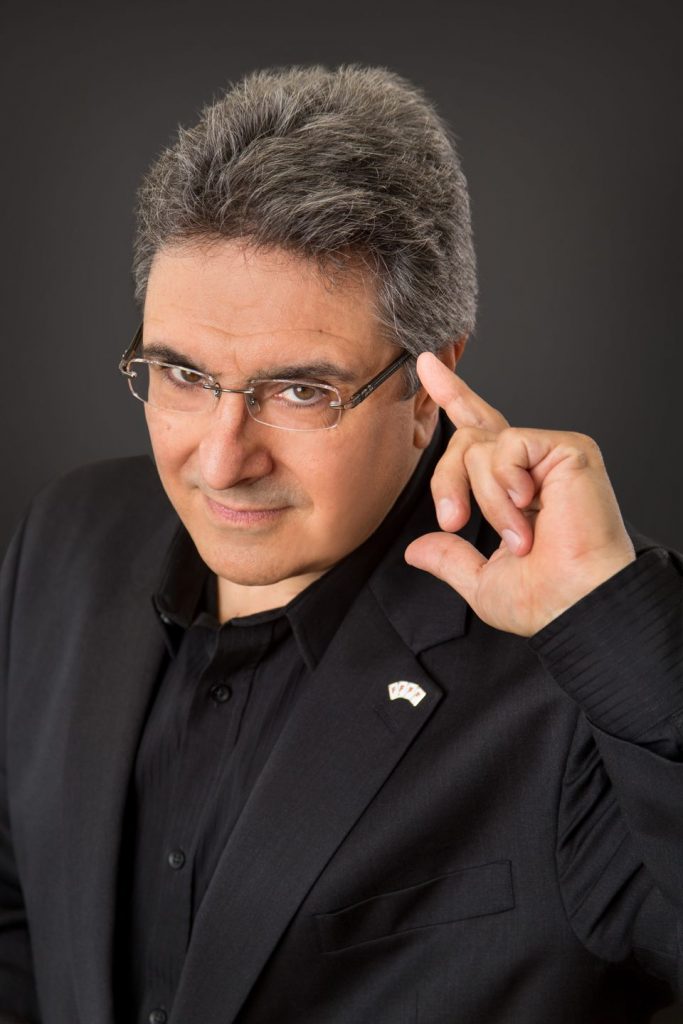 March 6 @ 8.00 PM
Ages 13 +  BYOB 21 +
GET READY FOR ANOTHER MAGICAL EVENING Hosted by ALL VETS USA
ALL VETS USA is having our super fun Annual Magic Show Fundraiser to benefit veteran's next month! We hope you'll contribute to this year's success and purchase tickets... sponsorship oppurtunities are available. Through amazing people like you, we were able to donate thousands last year to help our incredible heroes and their families!
The headliner Mark Zacharia is a mentalist, magician and hypnotist with more than 25 years' experience entertaining for corporations and colleges, theaters and private events all across the country. New Jersey Monthly Magazine calls Mark a "total bogglement." Opening the show is the one and only Gino Mozzarella. The event will be held in the Smoke & Mirrors Magic Theater... The BEST place to see magic performed up close!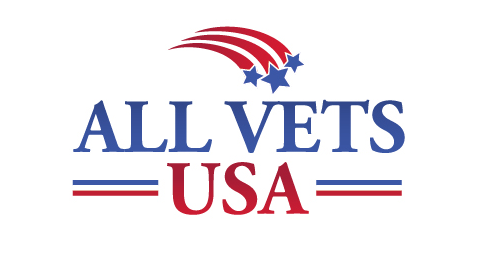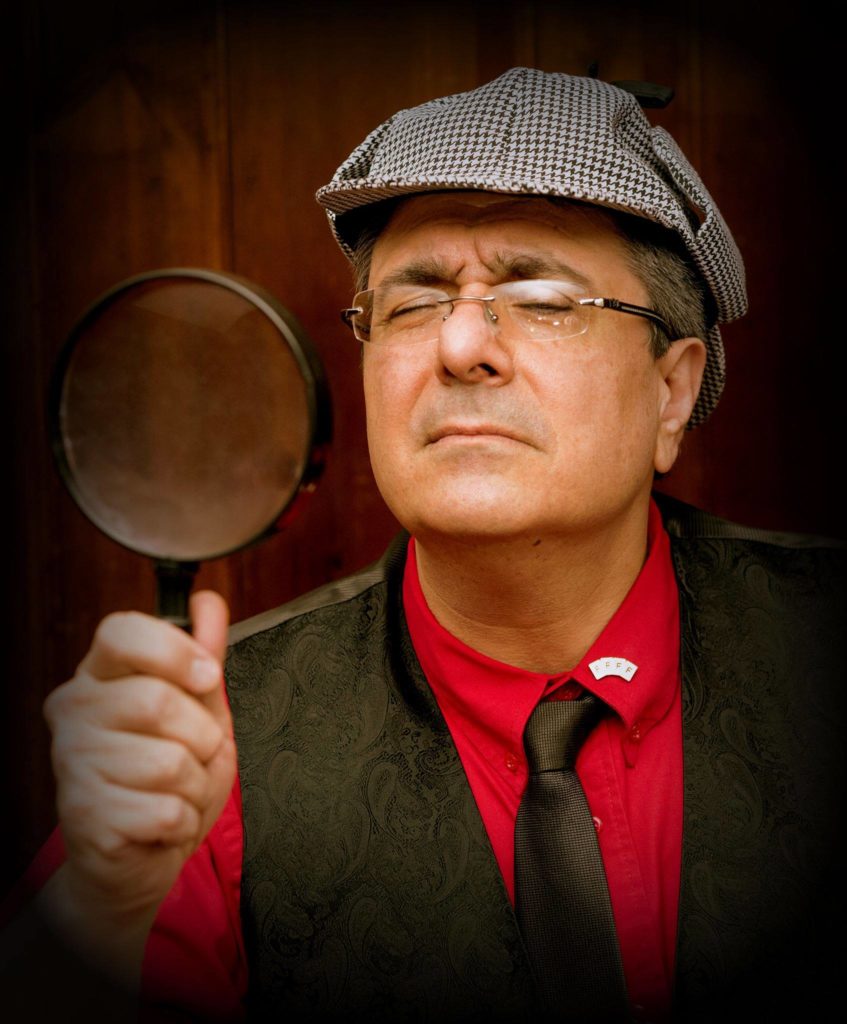 March 7
6:30 PM Dinner   8 PM Showtime
Ages 13 +  BYOB 21 +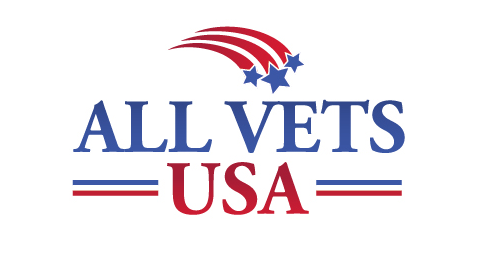 Messages From Your Loved Ones
Spend the evening with spiritually gifted, Bucks County Medium, Danielle Schwartz.
Danielle has studied under world renowned mediums Lisa Williams, John Holland, and Janet Nohavec. She now brings her gifts to the Smoke and Mirrors Theater to provide messages and confirmations from your loved ones. It is through these confirmations that Danielle hopes to assure you that your loved ones are always with you. ***Please note that while everyone may not receive a message, Danielle will make every attempt to bring through as many messages as possible***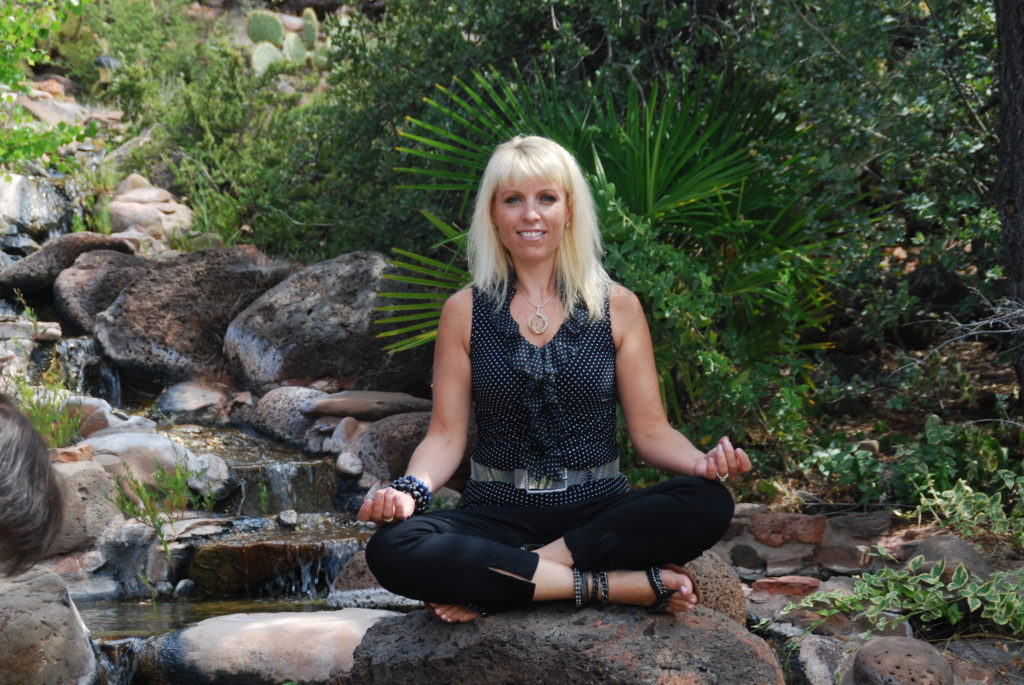 Sleight-of-hand, sleight-of-mind
Daniel Roy is only 23 years old, but he has been obsessed with all forms of trickery and deception since the age of ten. He specializes in two areas: the sleight-of-hand techniques used by professional card cheats of today and the "sleight-of-mind" techniques used by fraudulent psychic mediums of the 1800s.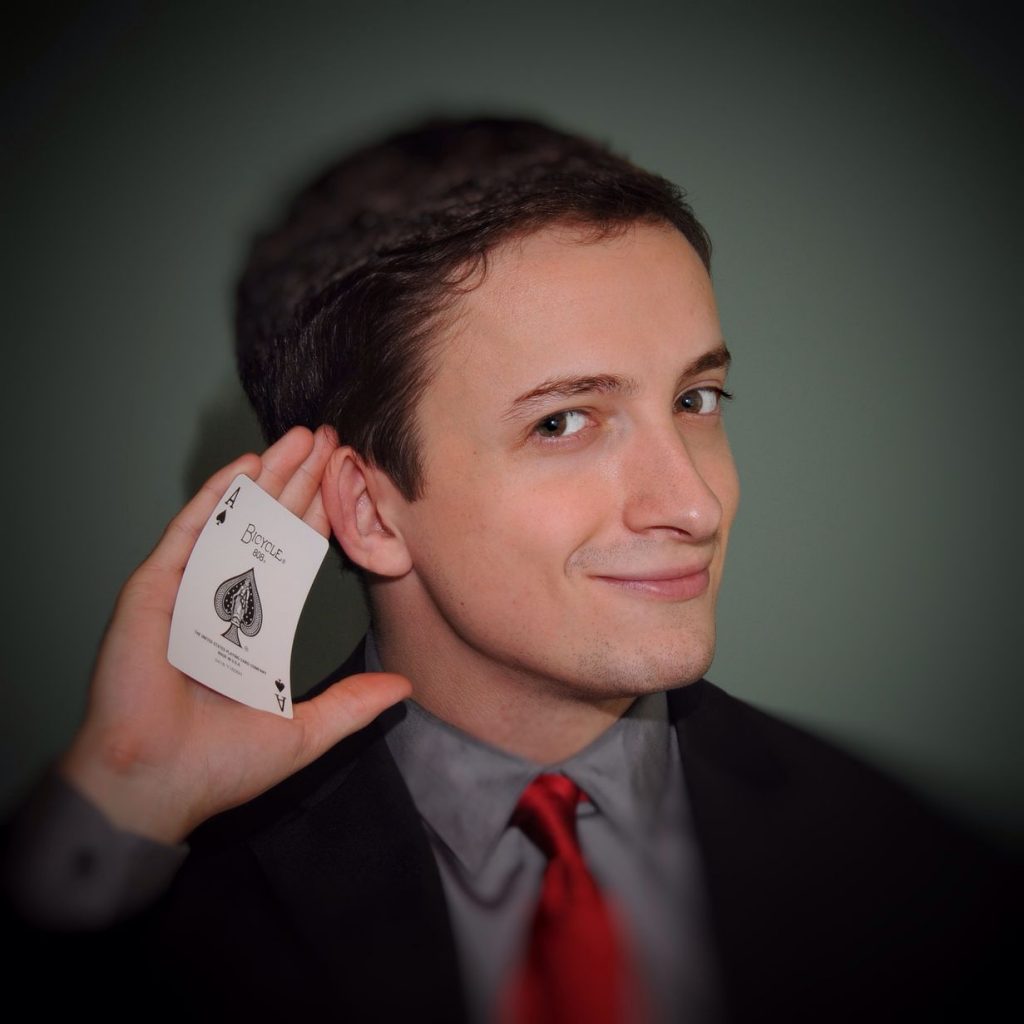 March 21 @ 8.00 PM  Ages 13+  BYOB 21+

Her performing character Lucy Darling is a charming and hilarious creature known the world over for her charm, her wit and her exceptionally good hair. This show is a wonderful mix of playful interactions, hilarious comedy, and impossible magical feats.
Carisa's one-of-a-kind show is a crowd favourite from Australia to the world famous Magic Castle in Hollywood. Her magic will make you laugh, smile and feel like a child again.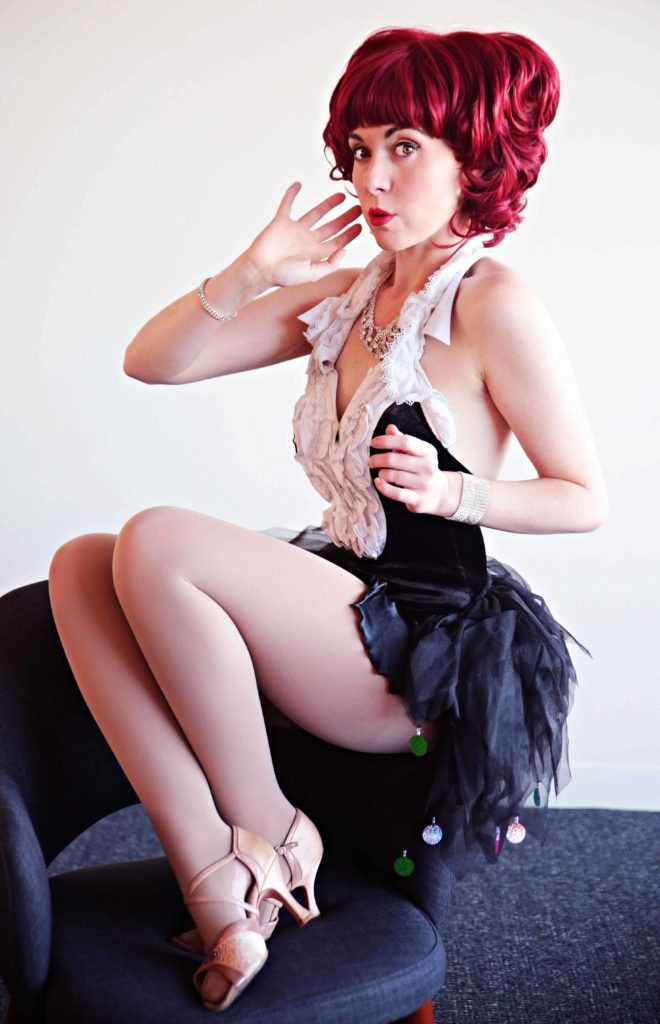 March 27 @ 8.00 PM
March 28 @ 8.00 PM
Ages 13 +  BYOB 21 +
Stuart put himself through college as a performer and became one of the top touring magic acts in the college market.
10 years into touring over 1000 colleges, Stuart decided he wanted to take some time off to create an experience that no one had ever seen before. He collaborated with other magicians, directors, and designers including Tony nominated, Tobin Ost to help develop an act to compete in the world championships of magic, FISM.
2017 was the year that changed everything when Stuart competed in the SAM/IBM Combined Magic Convention Contest. He swept the competition and made history as he claimed 5 top awards; IBM First Place Stage, SAM First Place Stage, SAM Originality, SAM Silver Medal of Merit (rarely given), and the People's Choice. From there, Stuart went on to TV and Fooled Penn and Teller on their hit TV show FOOL US.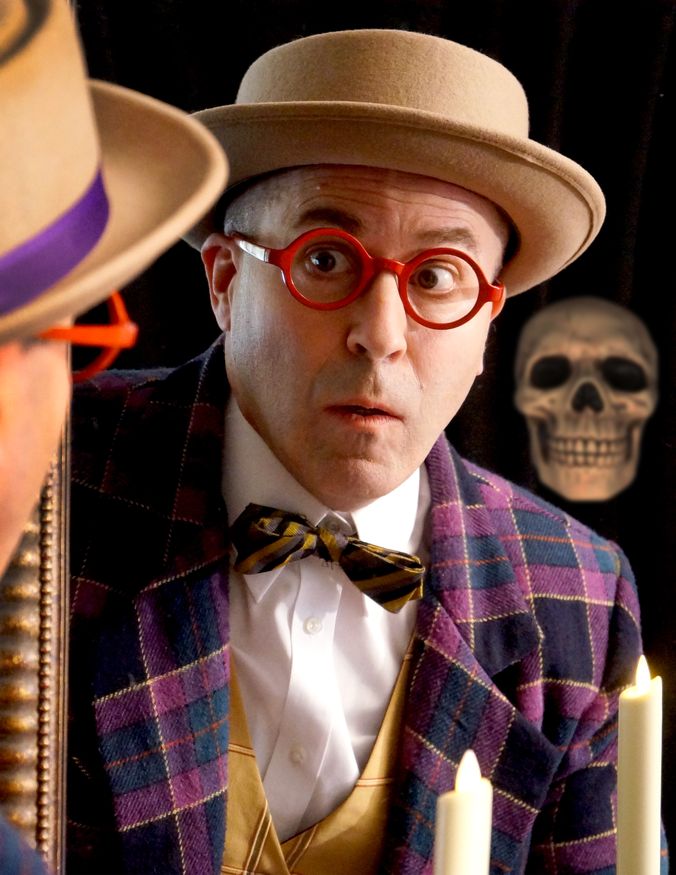 April 3 @ 8.00 PM
April 4 @ 8.00 PM
Ages 13 +  BYOB 21 +
Illusion, music, juggling and deadpan comedy collide in this vaudevillesque spectacle.
Inspired by the antics of Keaton, Sellers, Victor Borge, the Smothers Brothers and the illustrious Wile E. Coyote among others, "The Great" David Kaplan welcomes spectators young and old into a wonderfully strange world they will not soon forget. Perhaps Kaplan's most spectacular accomplishment is emerging from the performance in one piece. As his world seemingly crumbles, he manages to tame a rogue bowling ball, juggle furniture, perform feats of prestidigitation, and play melodies on "concert balloon", turkey baster and his great grandfather's ukulele, -- all to the delight of a charmed audience.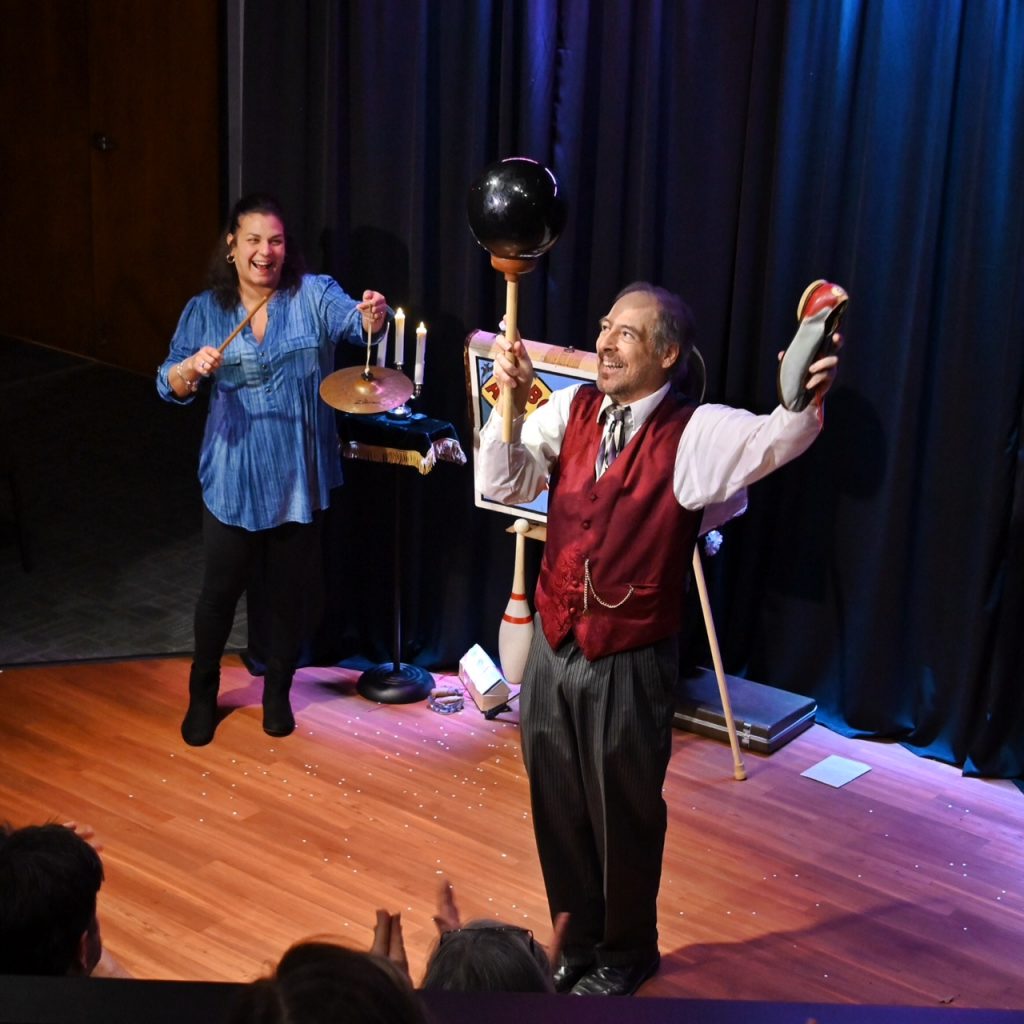 April 17 @ 8.00 PM
April 18 @ 8.00 PM
Ages 13 +  BYOB 21 +
April 19@ 1.00 PM  Family Show
Philly's own Mervant returns for a show filled with mind-blowing mentalism and jaw dropping magic.
Mervant is an accomplished performer in both close-up and stage magic, and both will be on display when he performs his full show. His show is filled with great magic and all done with a smile. You will be in good hands when this accomplished performer hits the stage doing the material he does for adult and college audiences around the country.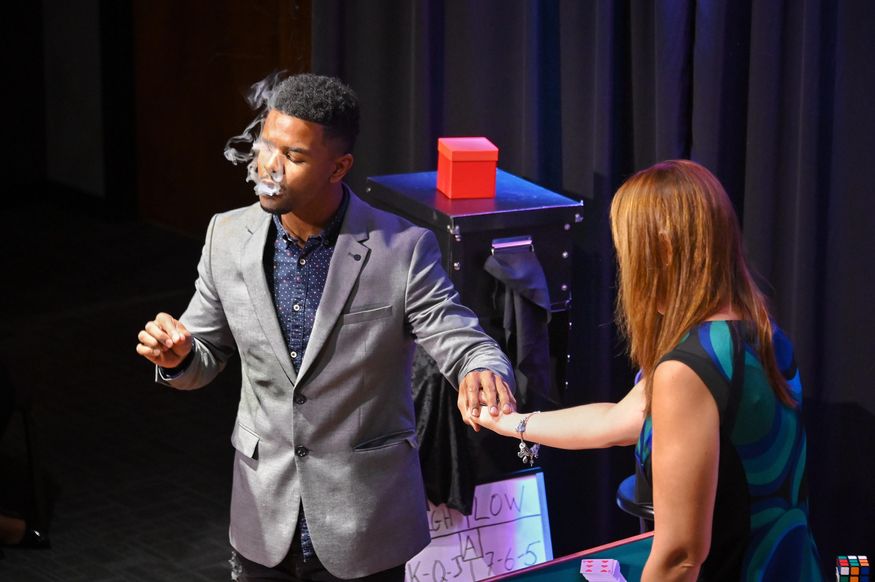 April 24 @ 8.00 PM
April 25 @ 8.00 PM
Ages 13 +  BYOB 21 +
America's Master Mentalist
Interjecting uproarious comedy into each performance, Jon creates a hilarious and unique presentation that never fails to blow the audience away.
Jon has performed for three U.S. Presidents, The King of Sweden, The Royal Family of Monaco, and has appeared on several major Television Networks.
Jon Stetson was the inspiration for the CBS hit television series "The Mentalist".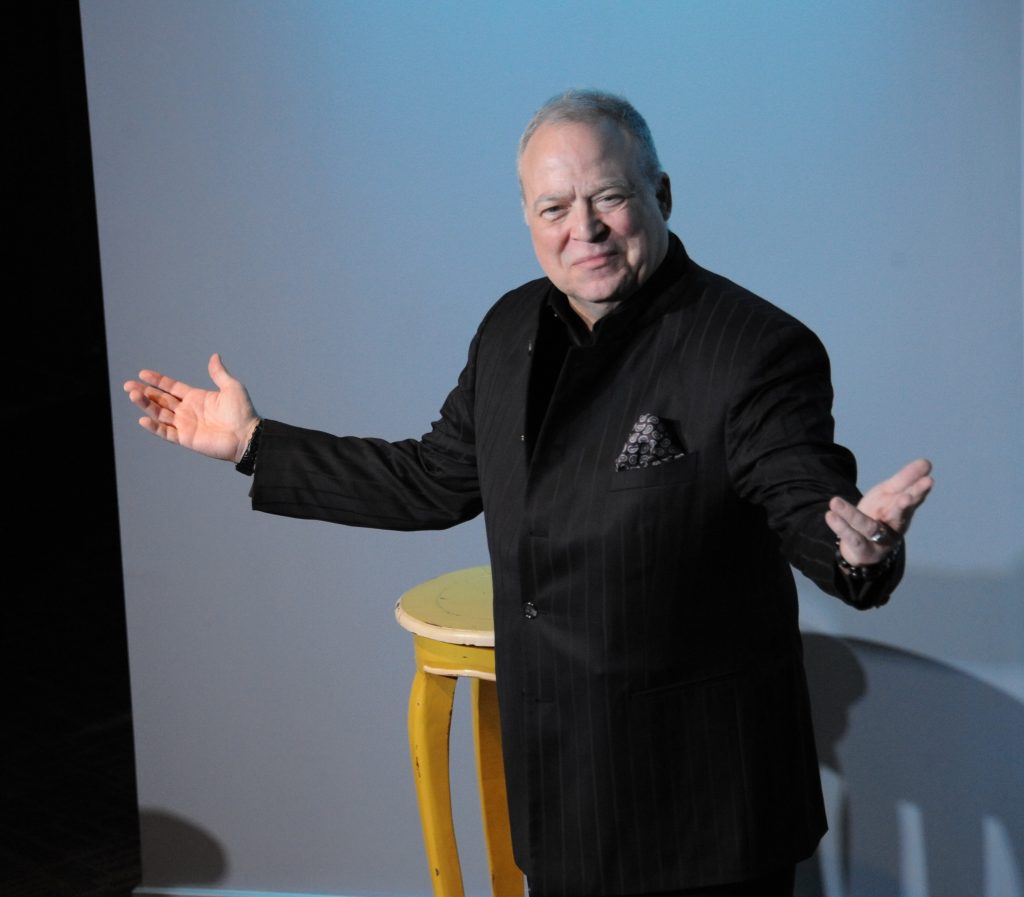 May 1 @ 8.00 PM
May 2 @ 8.00 PM
Ages 13 +  BYOB 21 +
Ladies Only Psychic Party
"The Ladies Only Psychic Party" is a fun-filled experience where attendees Live, Love, Laugh, and Learn! You will be enthralled by new demonstrations of Jon's unique brand of psychic entertainment.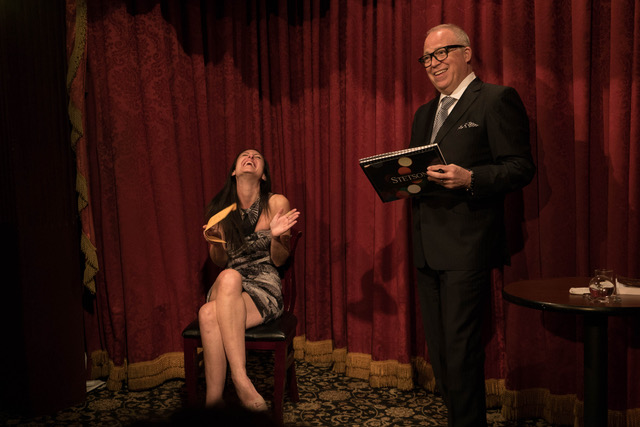 May 3 @ 1.00 PM
Ages 13 +  BYOB 21 +
He has seen a million faces and amazed them all
David Corsaro has been a professional magician for over 25 years. David performs for all audiences, from the Museum of Natural History to our Armed Forces and their families. He has performed his amazing feats of magic for fortune 500 companies including Wrigley's, Panasonic, Nestle, and Viacom as well as top music acts such as "Chicago," "Earth Wind and Fire," and "The Milwaukees."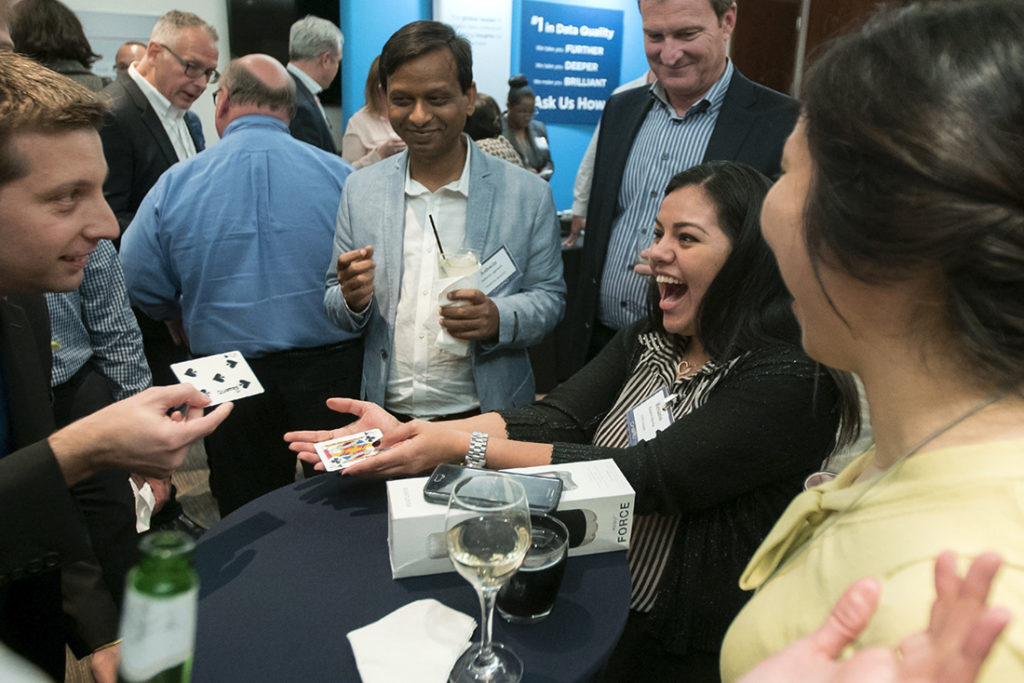 May 15 @ 8.00 PM
May 16 @ 8.00 PM

Ages 13 +  BYOB 21 +
Stand-Up Comedy & Mind Blowing Magic!
Matt Stanley, combines Stand-Up Comedy with Mind Blowing Magic for a result that can only be described as Entertaining.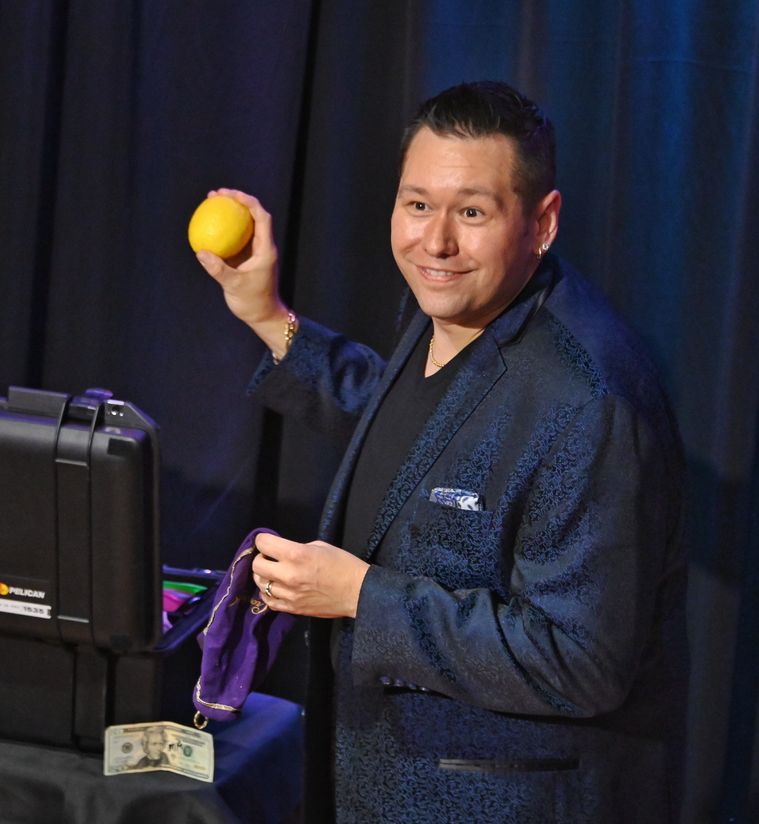 June 5 @ 8.00 PM
June 6 @ 8.00 PM

Ages 13 +  BYOB 21 +
Real Magic for Real People
Magician & Comedian Ran'D Shine is known for performing "Real Magic for Real People."
In other words no video edits, no actors, just pure mind boggling magic entertainment.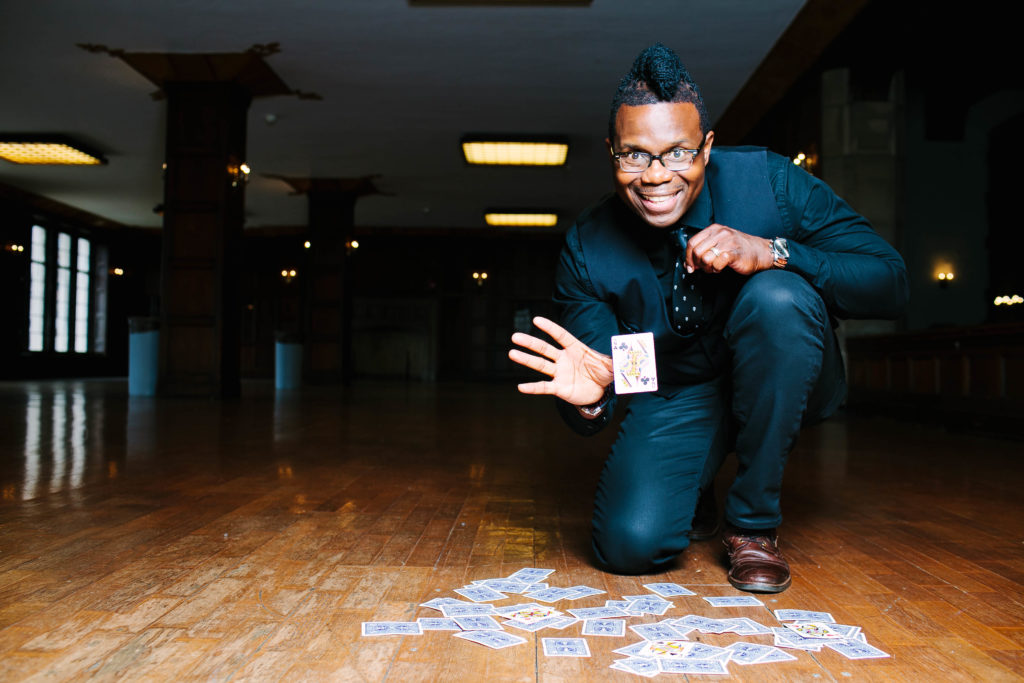 June 19 @ 8.00 PM
June 20 @ 8.00 PM

Ages 13 +  BYOB 21 +
Joan DuKore has performed from Japan to Dubai, and from LA to NY, most notably at Caesar's Palace, Hollywood's famed Magic Castle, and Chicago's Magic Lounge. She is very excited to bring her award winning magic to the Smoke and Mirrors Magic Theater for the first time.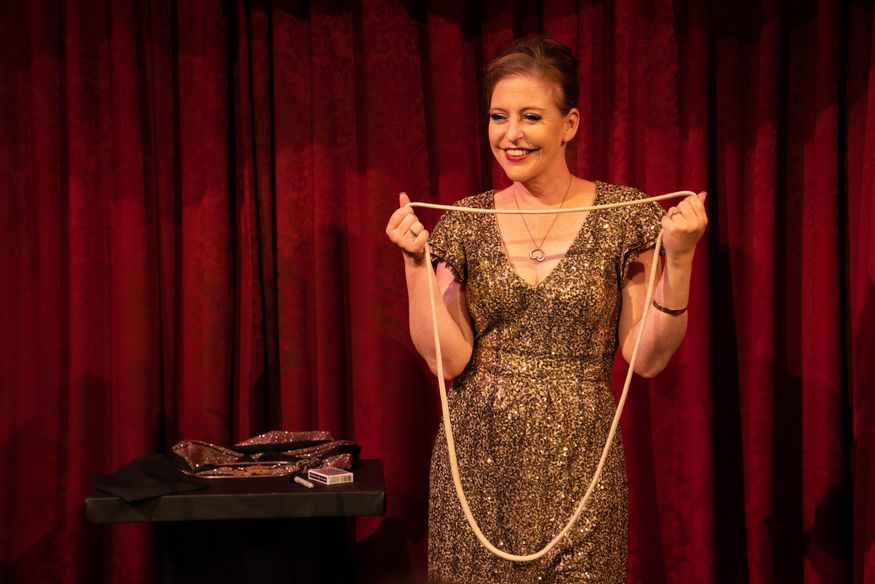 July 10 @ 8.00 PM
July 11 @ 8.00 PM
Ages 13+  BYOB 21 +
Will was the very first act hand-picked to close the very first show at the Theater. He's back with his special brand of Comedy Magic!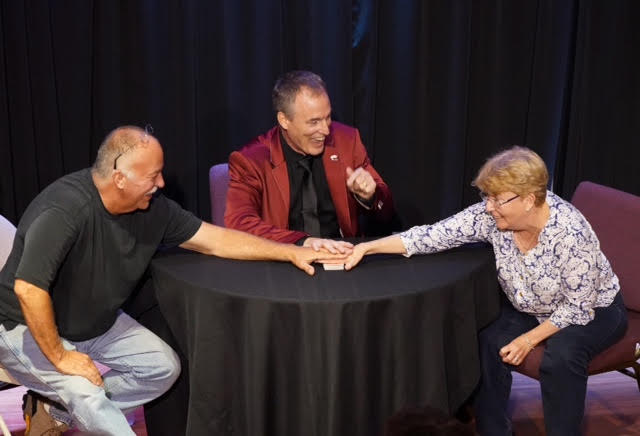 July 18 @ 6.00 PM
July 18 @ 9.00 PM
Ages 13+  BYOB 21 +
ESP, telepathy, mind reading: If there is such a thing, wouldn't you want to see for yourself?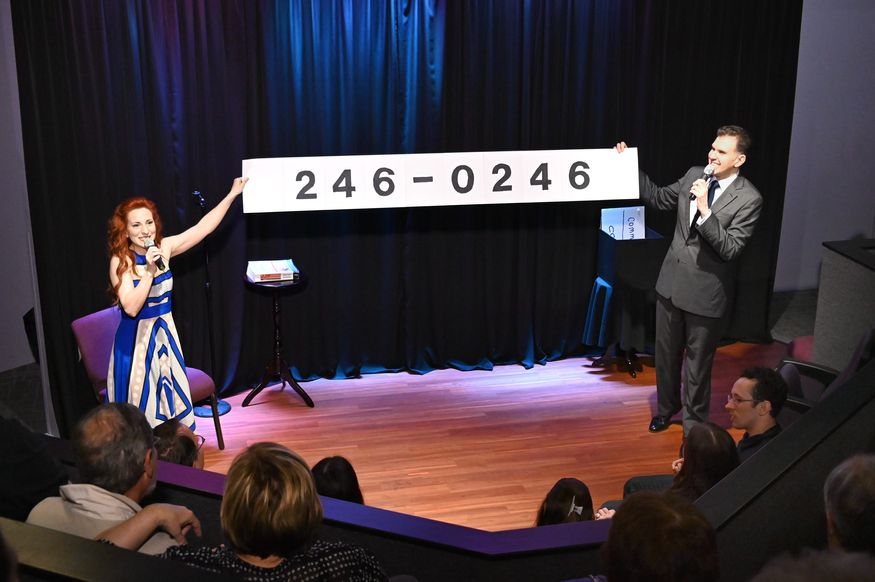 August 7 @ 8.00 PM
August 8 @ 8.00 PM

Ages 13 +  BYOB 21 +
at the Moss Mill Brewery all tickets $10
Gino takes his show on the road to the Moss Mill Brewery in Huntingdon Valley, PA
Join Gino and his pals at this great craft brewery for an evening of sorcery and suds. Great craft beers and awesome food will combine for an evening of magic and fun.
Moss Mill is located at 109 Pike Circle Huntingdon Valley, PA 19006
Please be aware, by entering this facility you are agreeing to have your likeness documented on video, audio, and photography for the purpose of marketing this business.  Content may be presented on local, national, or international media platforms such as, the web, television, cable, and radio. This posting is your only notification.  Thank you, and enjoy the show!
KEEP UP-TO-DATE WITH THE SMOKE & MIRRORS MAGIC THEATER!