General Information
Please check age limits on shows when buying tickets.
Our venue is 100% ADA compliant.
Theater is available for rental for corporate and other private events.
We seat 60 people in our Lounge.
You can have a private event using your caterer... Dinner and a Show!
We can send our performers to your event/location.
Season Passes/Gift Certificates Available
Guests at our Evening Shows may use our lounge for

BYOB

,
beginning 90 minutes before and ending 5 minutes before Showtime.
We do not sell food (except for candy and water).
Please arrive at least 15 minutes before Showtime.
Theater doors are locked 15 minutes after the show begins.
Performers Are Subject to Change.

All ticket sales are final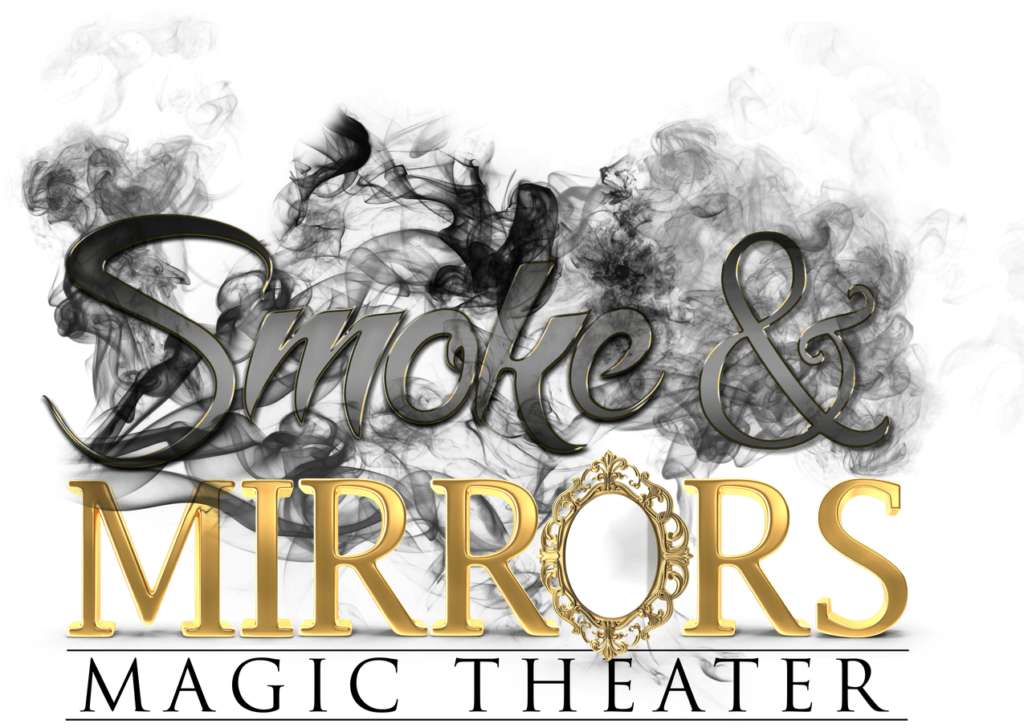 A laugh-filled, amazing show of magic geared to audiences of all ages. Featuring a number of Philly's favorite family entertainers like; Mike Miller, Danny Archer, Mike Bonacci, Ari Paul, Mystique, and many more. All shows in the one of a kind venue of the Smoke & Mirrors Magic Theater. Show runs for approx. 60-65 minutes.
Mar/Apr shows feature; Mike Bonacci, Mystique, Mike Miller & Danny Archer

May - 2, 9, 16, 23, 30

Jun/Sep every Sat @ 1pm    
Gino's act is part stand-up… part stick- em up!
He's on the lam and Wanted for stealing the show. From the mean streets of South Philly, Gino finally quit his criminal ways, and makes an honest dollar by amazing audiences with his killer sleight of hand and razor sharp wit. You'll die… laughing...
Gino has performed in over 35 countries worldwide, and he's allowed back into most of them. He's thrilled to be back in Philly and working at a classy joint like the Smoke & Mirrors Magic Theater. You won't soon forget your evening with the Sicilian Sorcerer. Yougotaproblemwitdat?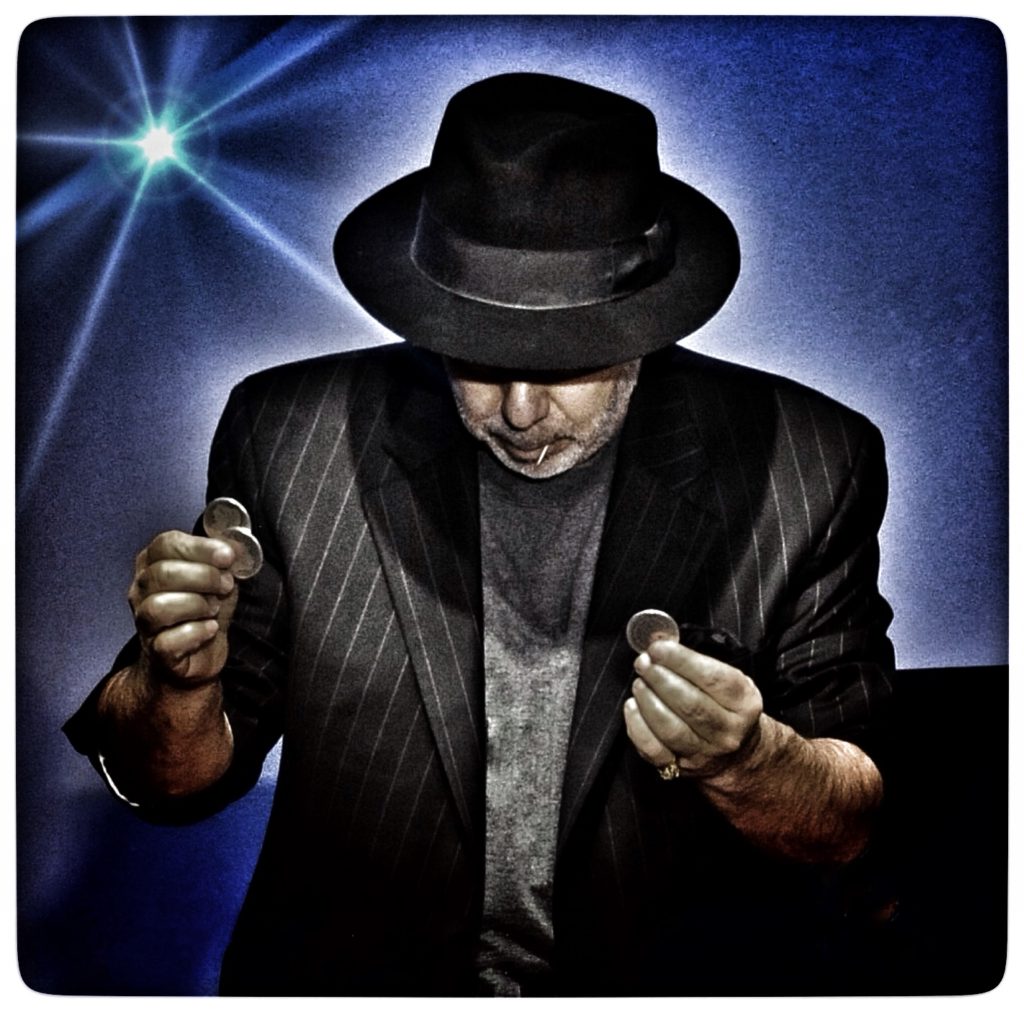 June        13         6:00 PM
July           4          6:00 PM
8/15 @ Moss Mill Brewery
Scroll down to August Shows
All shows ages 13+   
BYOB Ages 21 +
America's Master Mentalist
Interjecting uproarious comedy into each performance, Jon creates a hilarious and unique presentation that never fails to blow the audience away.
Jon has performed for three U.S. Presidents, The King of Sweden, The Royal Family of Monaco, and he was the inspiration for the CBS hit television series "The Mentalist".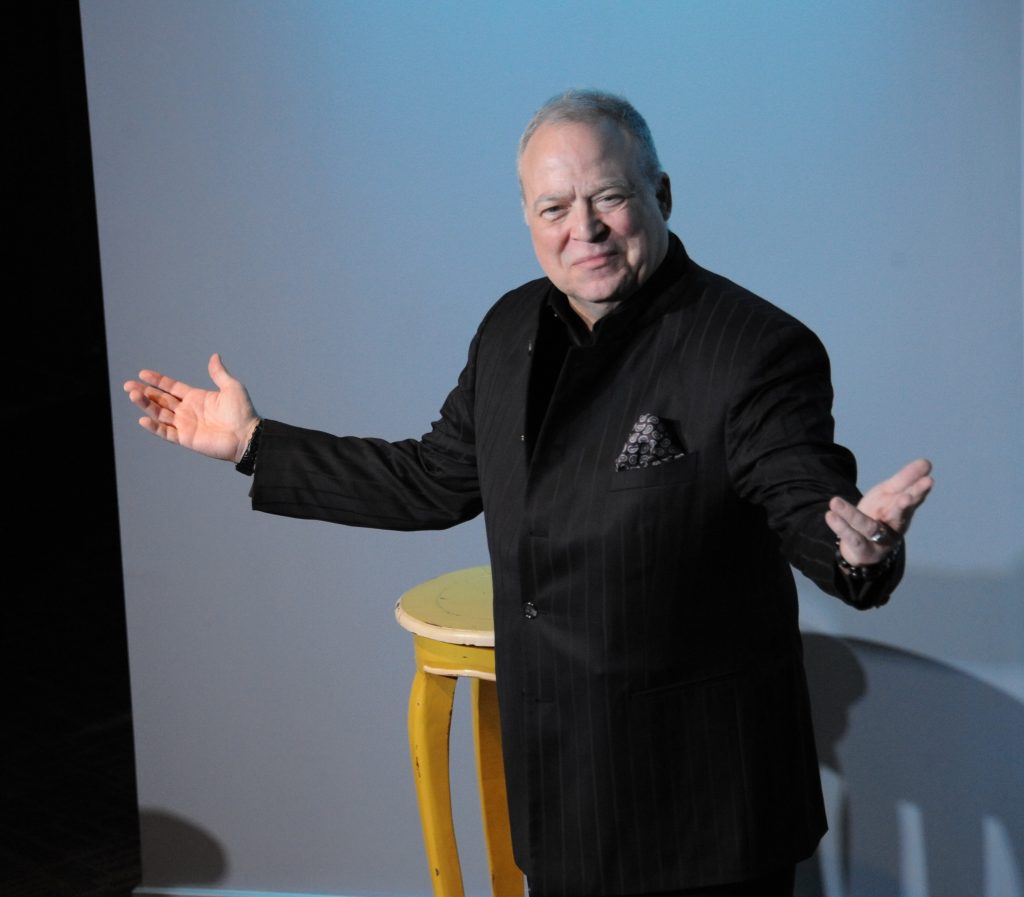 May 1 @ 8.00 PM
May 2 @ 8.00 PM
Ages 13 +  BYOB 21 +
Ladies Only Psychic Party
"The Ladies Only Psychic Party" is a fun-filled experience where attendees Live, Love, Laugh, and Learn! You will be enthralled by new demonstrations of Jon's unique brand of psychic entertainment.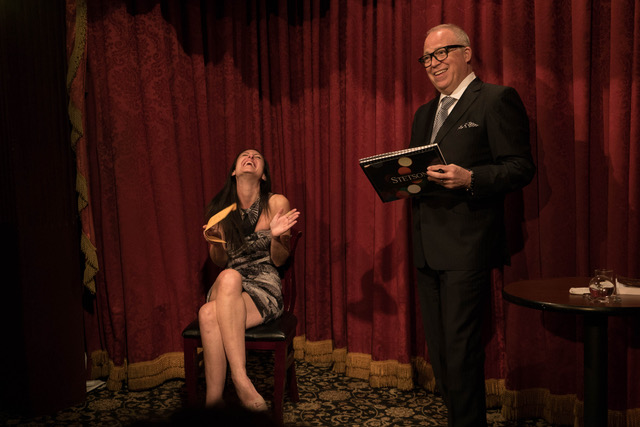 May 3 @ 1.00 PM
Ages 13 +  BYOB 21 +
Denny is a successful magician, entertainer, and keynote speaker. You may have seen him on Fox, ABC, NBC, The CW, 1st Look, or the hit show Penn & Teller Fool Us.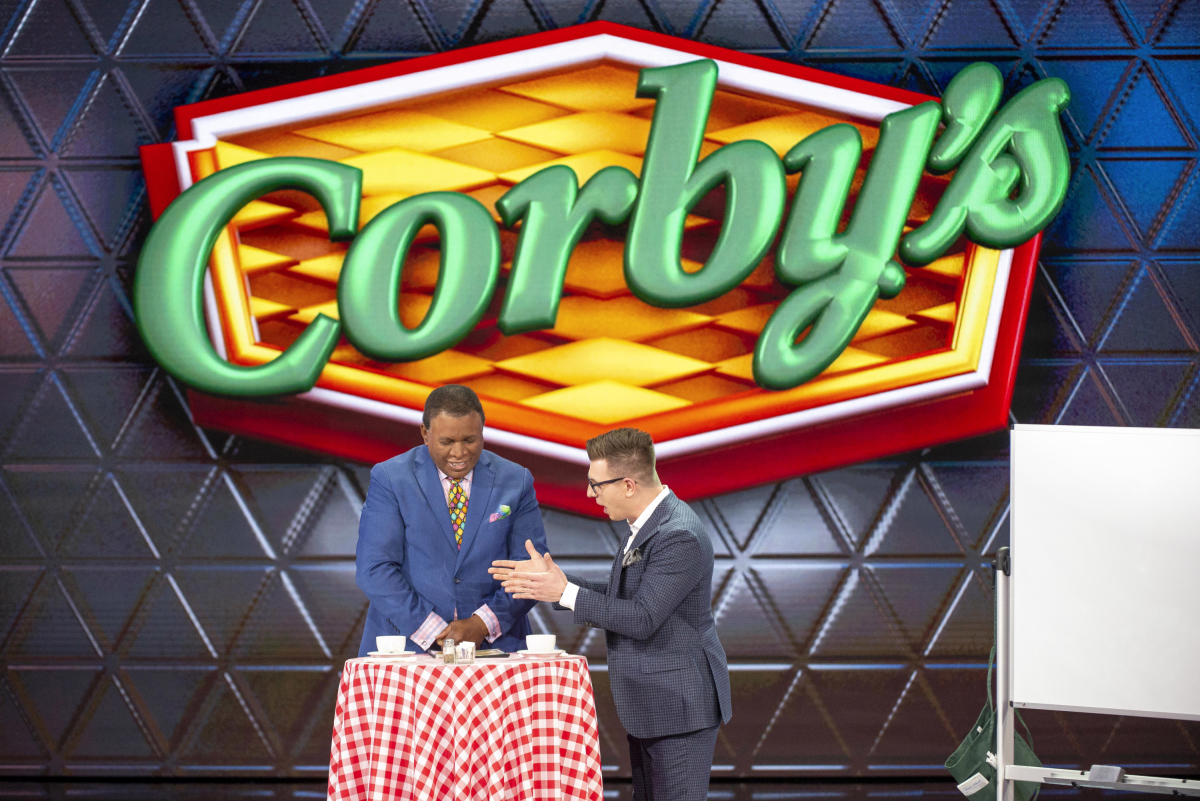 May 9 @ 6.00 PM
May 9 @ 9.00 PM
Ages 13 +  BYOB 21 +
He has seen a million faces and amazed them all
David Corsaro has been a professional magician for over 25 years. David performs for all audiences, from the Museum of Natural History to our Armed Forces and their families. He has performed his amazing feats of magic for fortune 500 companies including Wrigley's, Panasonic, Nestle, and Viacom as well as top music acts such as "Chicago," "Earth Wind and Fire," and "The Milwaukees."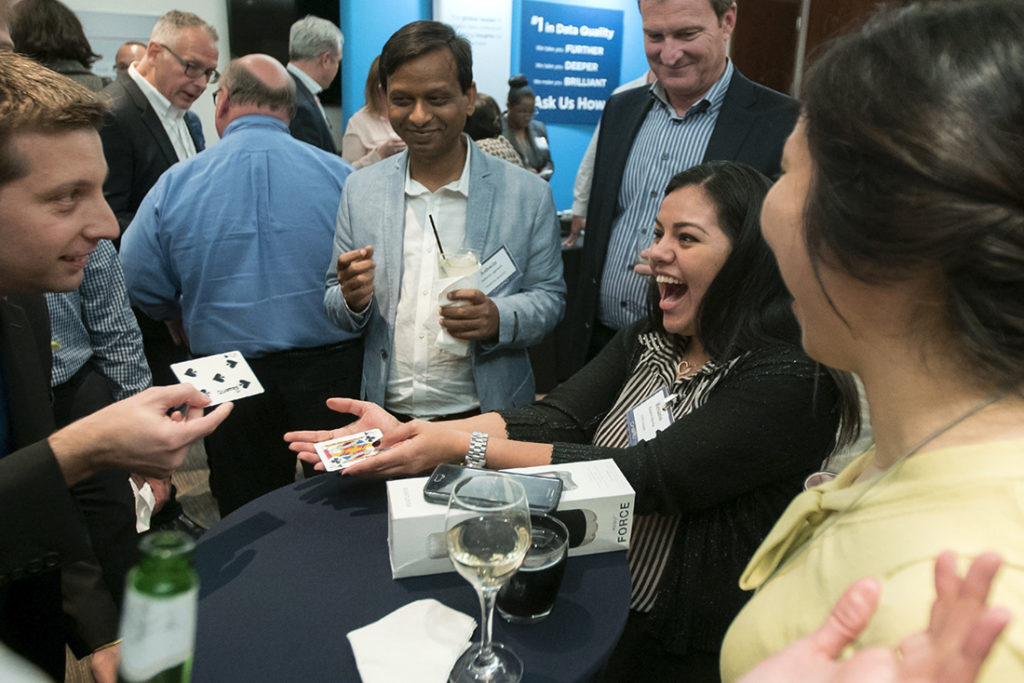 May 15 @ 8.00 PM
May 16 @ 8.00 PM

Ages 13 +  BYOB 21 +
Stand-Up Comedy & Mind Blowing Magic!
Matt Stanley, combines Stand-Up Comedy with Mind Blowing Magic for a result that can only be described as Entertaining.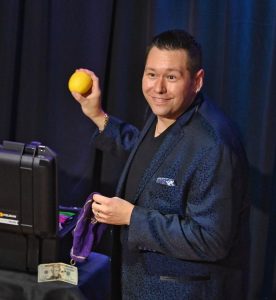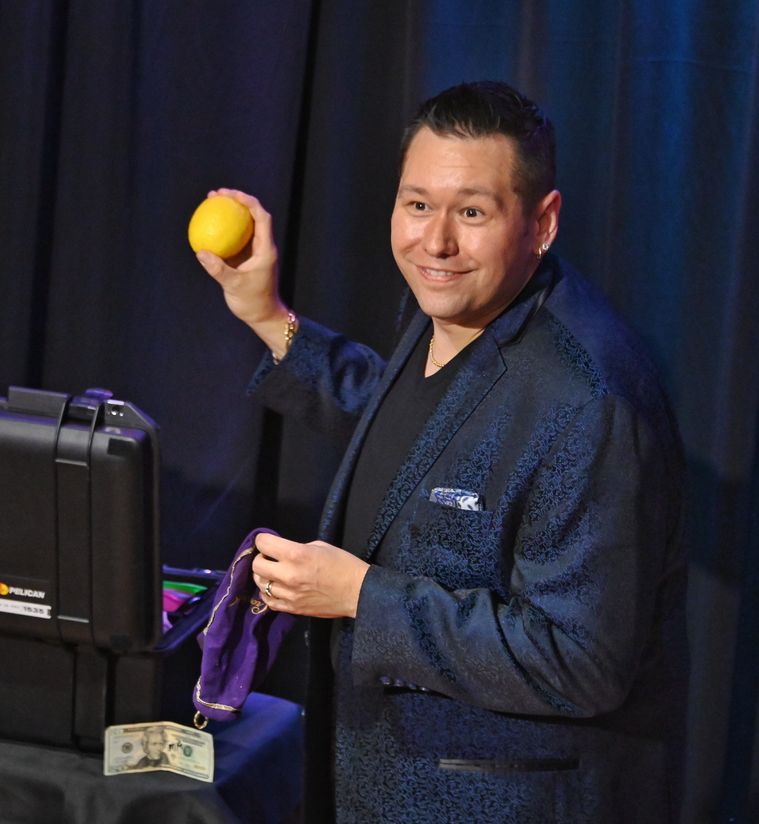 June 5 @ 8.00 PM
June 6 @ 8.00 PM

Ages 13 +  BYOB 21 +
Real Magic for Real People
Magician & Comedian Ran'D Shine is known for performing "Real Magic for Real People."
In other words no video edits, no actors, just pure mind boggling magic entertainment.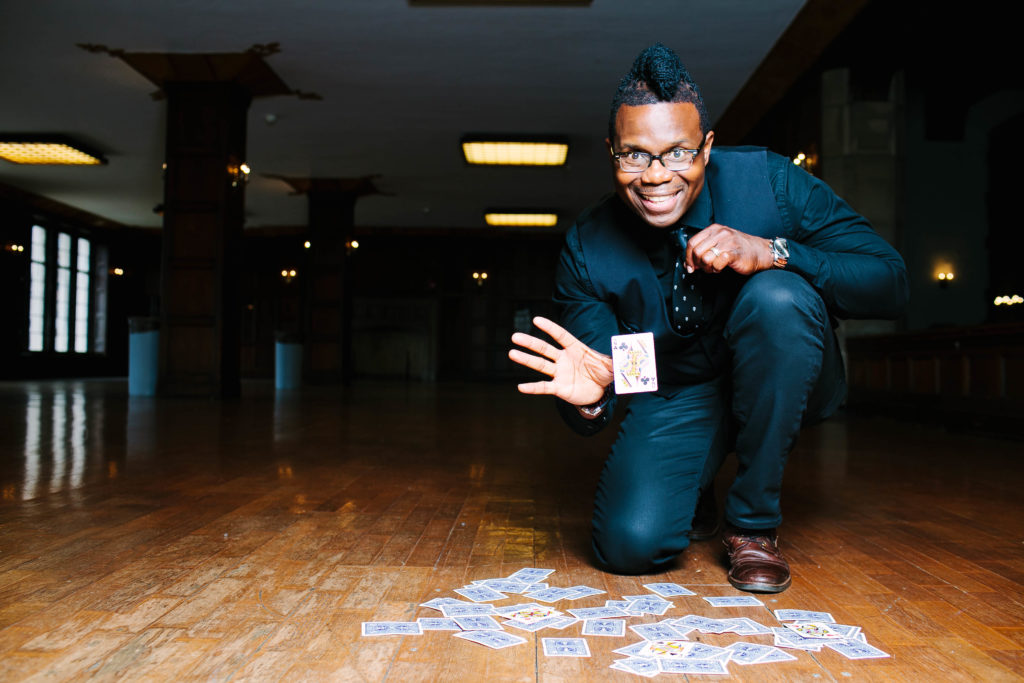 June 19 @ 8.00 PM
June 20 @ 8.00 PM

Ages 13 +  BYOB 21 +
Ben was hailed as, "Mad cool bro!" by actor Jayden Smith
Called "AMAZING!…" By Martha Stewart.
He was even the personal magic instructor to teenage Nobel Prize Winner Malala Yousafzai!
Opening Act Cassandra The Songstress of Magic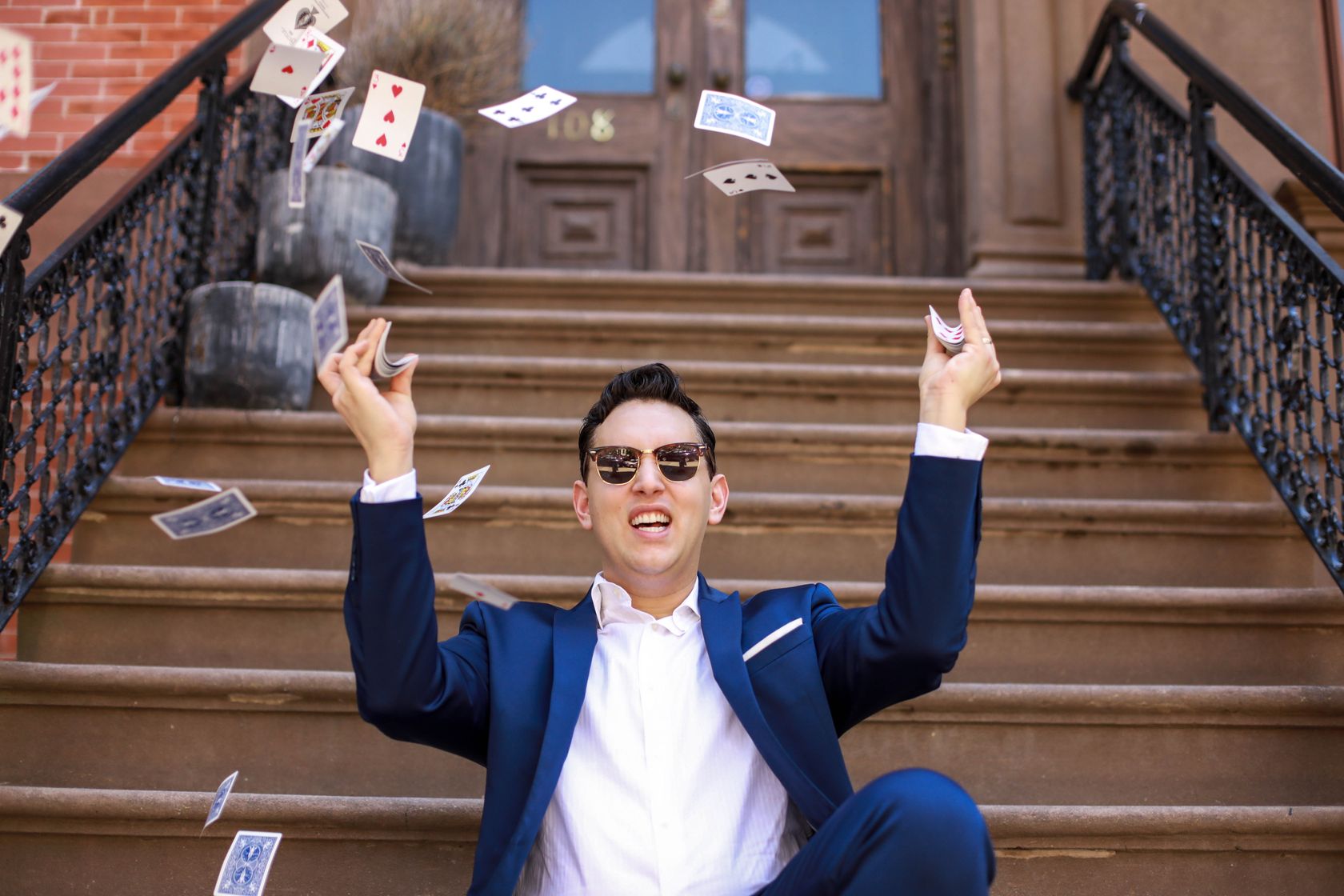 June 27 @ 6.00 PM
June 27 @ 9.00 PM

Ages 13 +  BYOB 21 +
Joan DuKore has performed from Japan to Dubai, and from LA to NY, most notably at Caesar's Palace, Hollywood's famed Magic Castle, and Chicago's Magic Lounge. She is very excited to bring her award winning magic to the Smoke and Mirrors Magic Theater for the first time.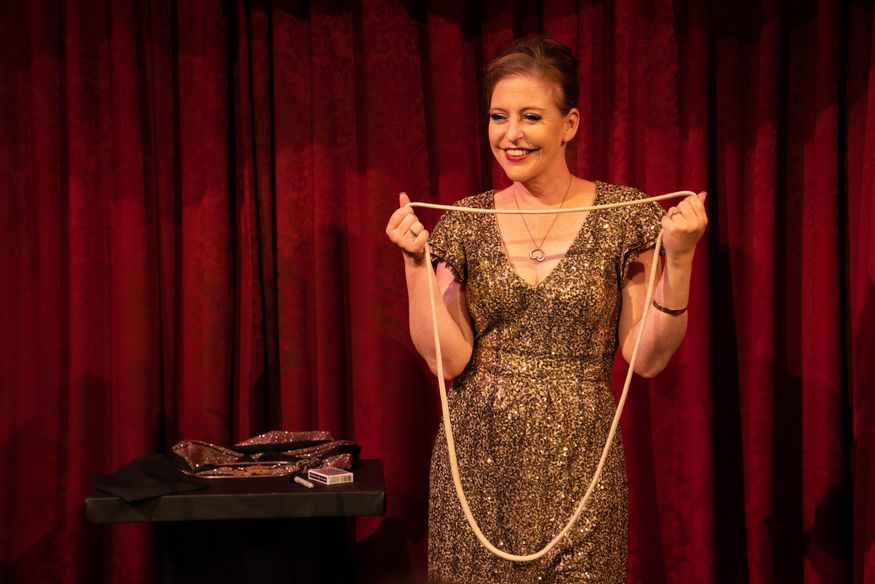 July 10 @ 8.00 PM
July 11 @ 8.00 PM
Ages 13+  BYOB 21 +
Will was the very first act hand-picked to close the very first show at the Theater. He's back with his special brand of Comedy Magic!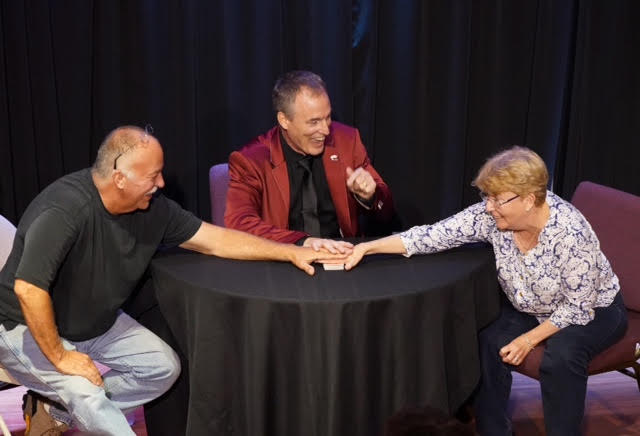 July 18 @ 6.00 PM
July 18 @ 9.00 PM
Ages 13+  BYOB 21 +
ESP, telepathy, mind reading: If there is such a thing, wouldn't you want to see for yourself?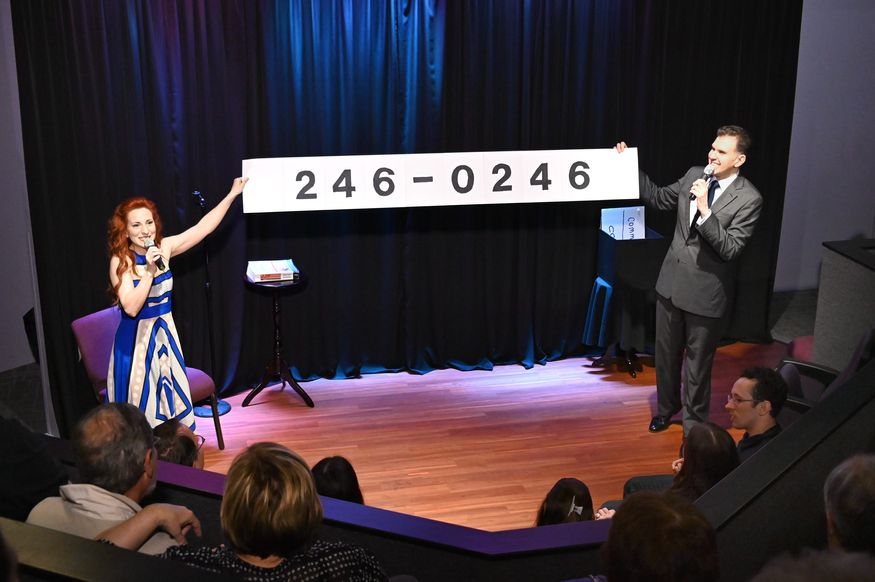 August 7 @ 8.00 PM
August 8 @ 8.00 PM

Ages 13 +  BYOB 21 +
Kevin is one of the most sought after corporate entertainers in the country. His performance style is smooth and elegant and his magic will totally captivate your imagination.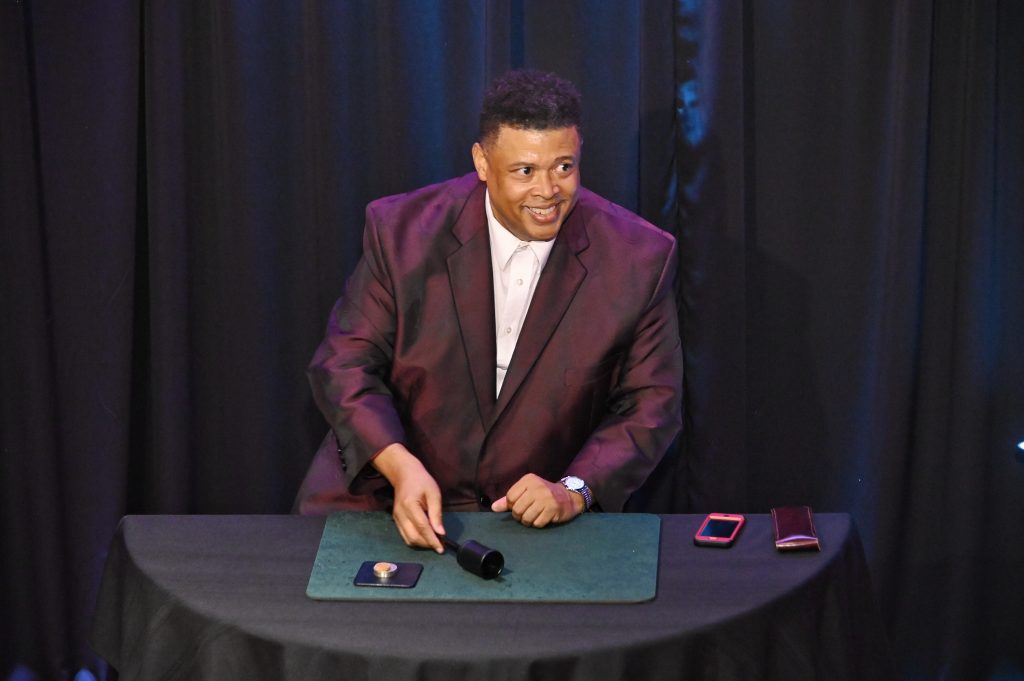 August 15 @ 6.00 PM
August 15 @ 9.00 PM

Ages 13 +  BYOB 21 +
at the Moss Mill Brewery all tickets $10
Gino takes his show on the road to the Moss Mill Brewery in Huntingdon Valley, PA
Join Gino and his pals at this great craft brewery for an evening of sorcery and suds. Great craft beers and awesome food will combine for an evening of magic and fun.
Moss Mill is located at 109 Pike Circle Huntingdon Valley, PA 19006
Please be aware, by entering this facility you are agreeing to have your likeness documented on video, audio, and photography for the purpose of marketing this business.  Content may be presented on local, national, or international media platforms such as, the web, television, cable, and radio. This posting is your only notification.  Thank you, and enjoy the show!
KEEP UP-TO-DATE WITH THE SMOKE & MIRRORS MAGIC THEATER!